One of the first essential oils that I tried other than lavender essential oil, was Thieves oil. I had read the history behind Thieves oil and was fascinated.
Many stories talk about how the original thieves oil was created during the plague. It was thought to protect thieves from getting sick while they robbed the victims of the plague. The oils had protective qualities that kept people healthy despite exposure to illness.
I love using Young Living Thieves Oil. Between the smell and the benefits, it is a favorite of mine!
Thieves oil contains:

Clove (Syzygium aromaticum)† bud oil, Lemon (Citrus limon)† peel oil, Cinnamon, (Cinnamomum verum)† bark oil, Eucalyptus (Eucalyptus radiata)† leaf oil, Rosemary (Rosmarinus officinalis)† leaf oil †Premium essential oil (YoungLiving.com)

It is SO EASY to make Thieves Household Cleaner!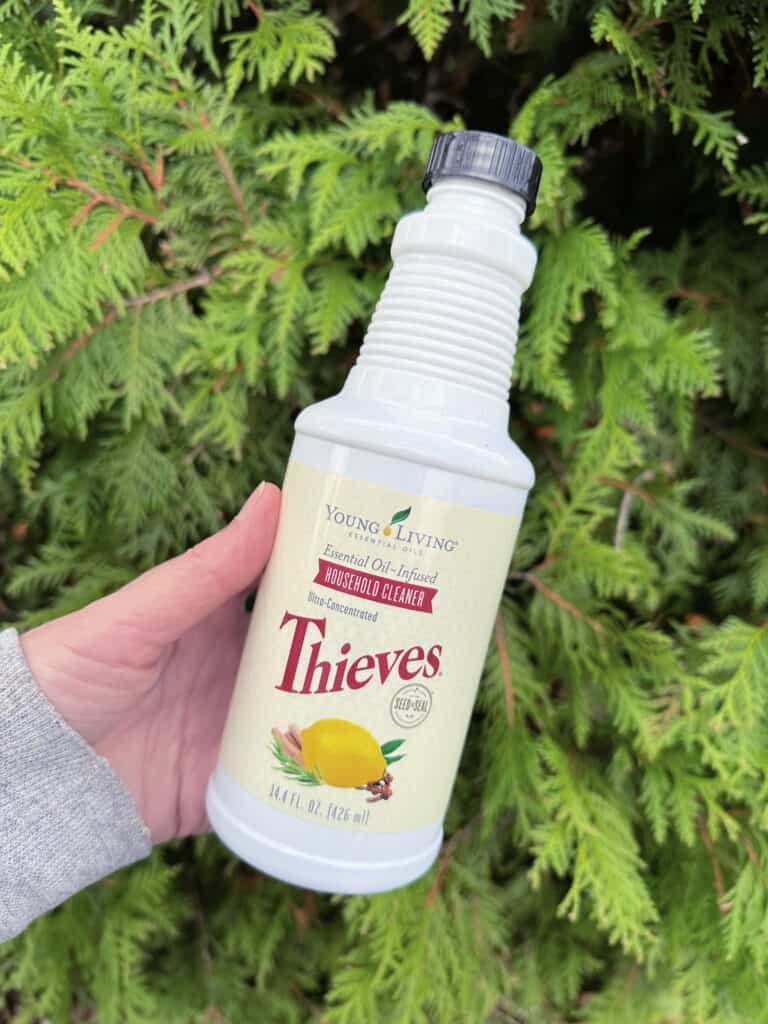 How to Make Thieves Household Cleaner
You will need: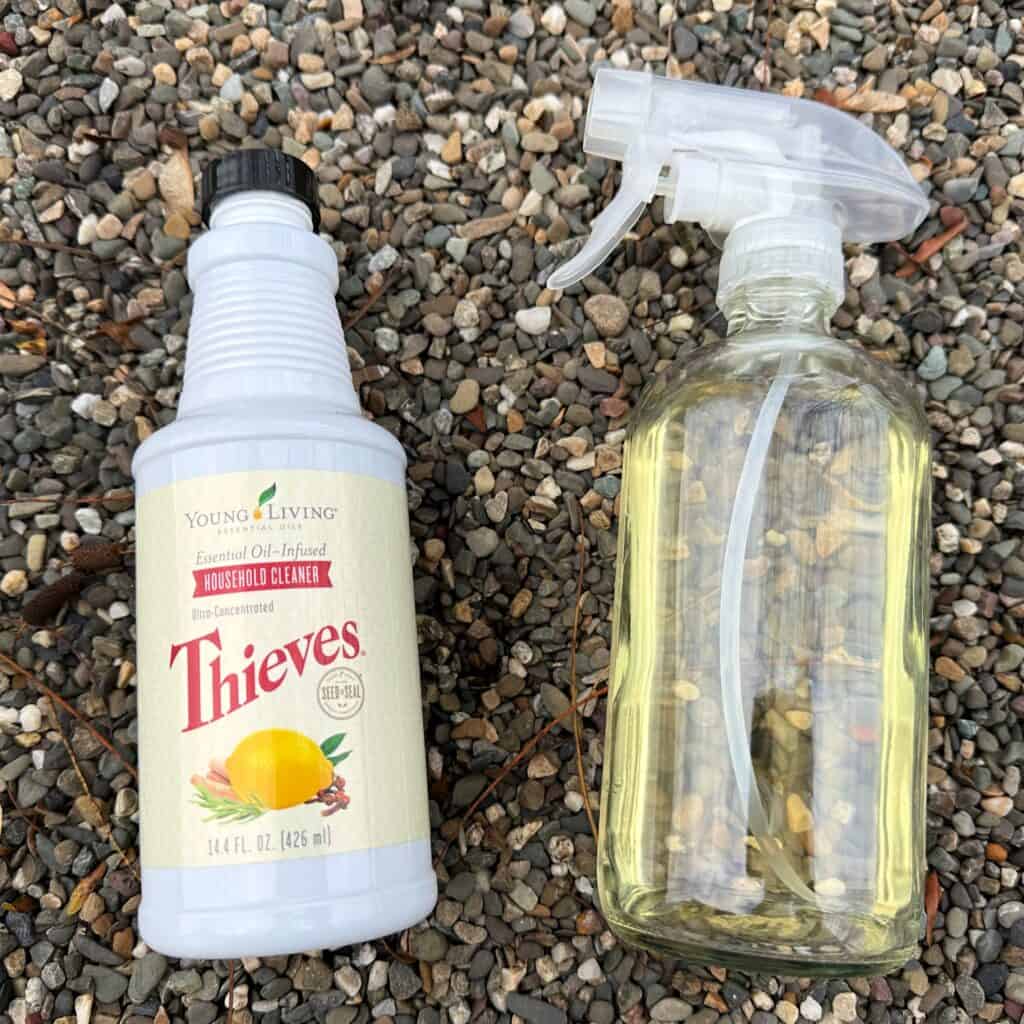 Directions
I found the instructions right from the Young Living website.
Most cleaning applications:

1 capful Thieves Household Cleaner and 2 cups water.

(youngliving.com)

That is all! I mix this together in a glass spray bottle and I am ready to go.
This stores well, smells great, and lasts a long time.