When it comes to selling your home, making strategic improvements can significantly enhance its market value. According to REDFIN, homes in Atlanta are sold within 28 days, and each home receives two offers on average. Moreover, as of September 2023, prices increased by 5.3% compared to the previous year.
With the real estate market in Atlanta experiencing steady growth, investing in the right home improvements can make a substantial difference in the return on your investment and the value of your overall home. If you are looking to maximize your home's value before putting it on the market, consider these top ten home improvements that promise high returns.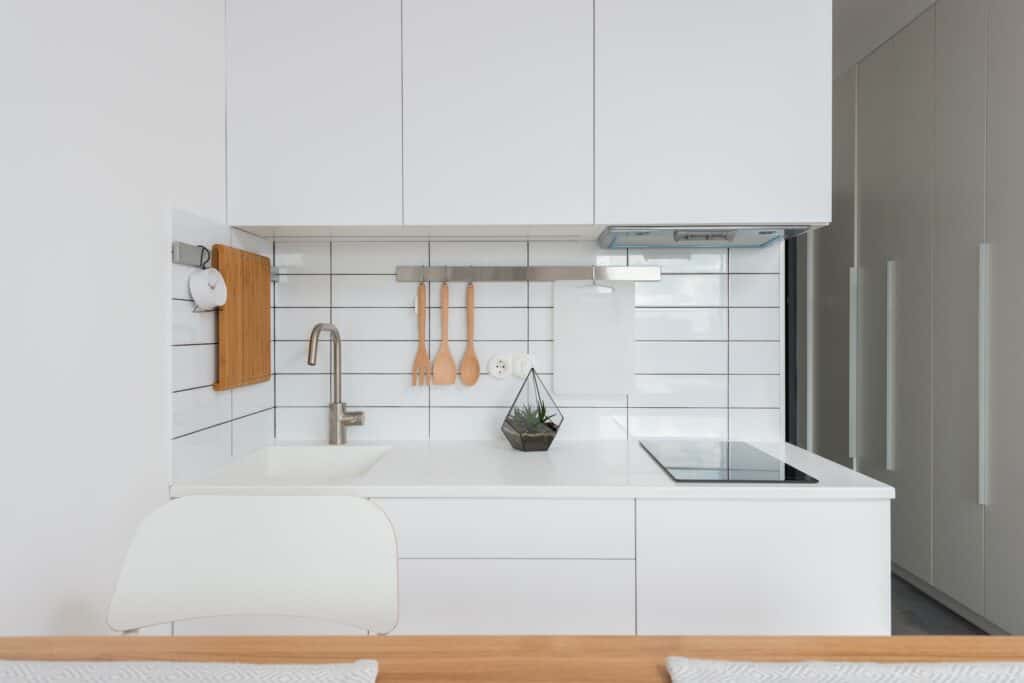 Give your kitchen a makeover
When renovating your kitchen, it's not just about replacing appliances; it's also about optimizing functionality and style. Consider a modern kitchen island, which not only adds counter space but also serves as a focal point for gatherings. Stainless steel appliances are a popular choice for a sleek, contemporary look. Quartz or granite countertops are durable and visually appealing, adding a touch of elegance. Additionally, under-cabinet lighting can provide task illumination and accentuate the kitchen's aesthetics. Paying attention to these details ensures that your kitchen appeals to a wide range of buyers.
For a city like Atlanta that experiences all four seasons and more than 100 days of rainfall, roof inspections and repairs are essential. Hence, contact one of the top roofing companies in Atlanta for an estimate on your roof repairs or improvement. A well-maintained roof can significantly impact your home's overall appearance and appeal.
If your roof is giving you a tough time, it is important to get it fixed immediately. Professionals can also help you choose the best roofing material, whether it's asphalt shingles, metal roofing, or a more specialized option. In addition to improving your home's curb appeal, a new roof can provide energy efficiency, reduce the risk of leaks, and increase overall longevity. Regular maintenance and timely repairs from professionals ensure the roof remains in top condition. A well-maintained and aesthetically pleasing roof not only adds value but also provides peace of mind to potential buyers, making it a wise investment for any homeowner.
Curb appeal is more than just tidying up your front yard. It involves creating an inviting and aesthetically pleasing exterior. Consider planting native Atlanta plants and trees, which not only enhance the look but also require less maintenance. Repainting your front door in a trendy, eye-catching color can make your home stand out. 
Additionally, the use of outdoor lighting can create a welcoming atmosphere and boost security, an important consideration for many buyers. 
To make your bathroom more appealing, focus on updating the fixtures and overall design. Energy-efficient LED lighting not only saves on utility costs but also provides excellent illumination. Consider a frameless glass shower enclosure to create a spacious and open feel. High-quality tiles in neutral colors create a timeless and attractive look. Installing a water-saving toilet and a touchless faucet also appeals to eco-conscious buyers. Heated floors can be a luxurious touch that sets your bathroom apart, offering comfort and practicality during the colder months.
Install Energy-Efficient Windows
Energy-efficient windows are not only about saving money but also providing a comfortable living environment. Double or triple-pane windows, equipped with low-E coatings, reduce heat transfer and improve insulation, making your home more energy-efficient. They can also reduce outside noise, a valuable feature in a bustling city like Atlanta. Look for windows with the ENERGY STAR label, which signifies that they meet or exceed government efficiency standards. 
A well-designed basement adds valuable square footage to your home. When remodeling, make sure to insulate the space properly, ensuring it's comfortable year-round. A well-lit and properly ventilated basement can be used as an office, a home gym, or even a guest room. Waterproofing is essential in Atlanta's occasionally humid climate, as it guarantees that the space remains dry and mold-free. A well-maintained and functional basement can be a key selling point in a competitive real estate market.
Atlanta's pleasant weather allows for outdoor living nearly year-round. To make your deck an attractive feature, choose materials that can withstand the city's climate. Composite decking is a popular choice as it is low-maintenance and durable. Consider adding built-in seating and storage to maximize the space's usability. Lighting can enhance its charm, making it suitable for evening gatherings. Investing in outdoor furniture and styling the deck as an extension of the interior living space can showcase its potential for relaxation and entertainment. A well-maintained and well-designed deck can be a significant selling point in Atlanta's real estate market.
Smart home technology can greatly influence buyers' decisions. Installing a smart thermostat allows for energy-efficient temperature control from a smartphone. A comprehensive security system with cameras, sensors, and alarms offers peace of mind. Lighting control and smart blinds can be integrated with voice-activated assistants, providing convenience and energy savings. High-quality appliances with smart features can make daily tasks more manageable. Highlighting these smart features during stagings can set your property apart and attract buyers who appreciate the convenience and security these systems offer in the modern world.
Add a fresh coat of paint to change the look
The choice of paint colors plays a significant role in the ambiance of your home. Neutral colors such as soft grays, beige, or light blues can create a calm and spacious atmosphere, appealing to a broad range of buyers. Using the same color palette throughout the house creates a cohesive and harmonious look. Paint not only freshens up the space but also covers any imperfections on the walls, making the home look well-maintained. It's essential to ensure that the paint job is of high quality and that all surfaces, including trim and ceilings, receive attention. 
Choosing the right flooring is crucial to enhancing your home's value. Hardwood flooring is a timeless favorite for its durability and aesthetic appeal. In Atlanta, where humidity can be a concern, engineered hardwood offers the same charm with added stability. Alternatively, high-quality laminate or luxury vinyl planks can replicate the look of hardwood while offering better resistance to moisture. Proper installation is essential to ensure a seamless and visually pleasing result. Additionally, consider the color and style of the flooring to ensure it complements the overall design of your home. Well-maintained and stylish flooring can leave a lasting impression on potential buyers.
Conclusion
In conclusion, making these strategic home improvements is a wise investment when preparing to sell your home in a thriving real estate market. Focusing on details that enhance aesthetics and functionality ensures that your property stands out and appeals to a wide range of buyers. These ten home improvement ideas can help you maximize your property's market value and attract potential buyers, ultimately leading to a successful and profitable home-selling experience.