A review of the best natural vitamin brands that actually use REAL ingredients.
All vitamins are not created equal, in fact some natural vitamin brands aren't as good as they sound and contain unwanted additives and fillers.
It all comes down to ingredients and sourcing, which is why I have done the research and tested out several reputable brands to determine the best vitamin brands that use natural ingredients.
Check out this guide to the best natural vitamins and supplements to learn if they are right for you!
This post contains affiliate links.
Why Are Vitamins And Supplements Important?
While it is ideal to get all the vitamins you need from a well rounded diet, that doesn't always happen.
Life gets busy so we are eating on the go, there are certain foods we don't like, or we might have a condition, like pregnancy, that requires extra vitamins that are hard to get in the average diet.
There are tons of reasons why we might not be getting the vitamins we need, but that's why supplements are so great. Supplements kind of help fill the gaps.
Because even if you're eating an extremely healthy diet, you could (and probably do) have deficiencies in certain vitamins and nutrients.
The best way to determine what specific vitamins you need is to talk with your doctor, but it's pretty safe to say that anyone would benefit from at least a daily multivitamin as well as a probiotic.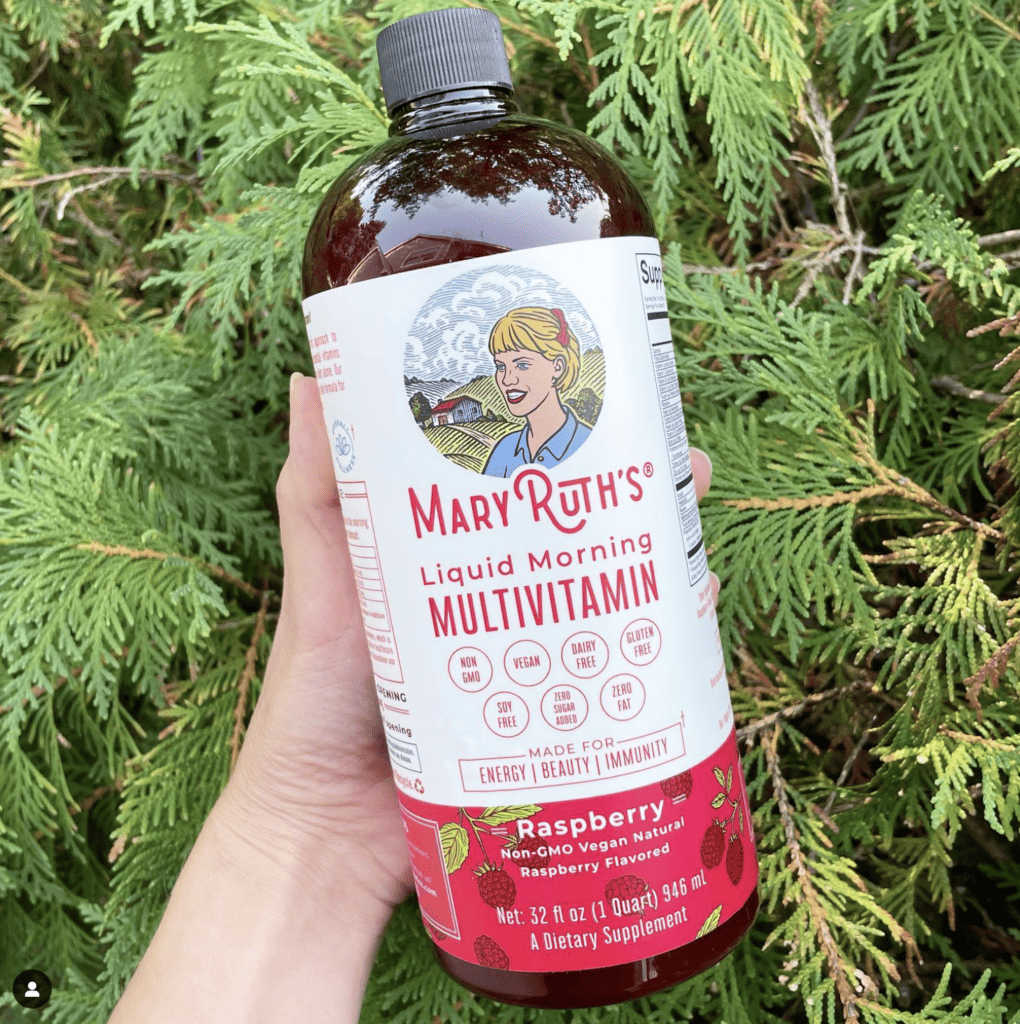 Are All Vitamin Brands Pretty Much The Same?
Definitely not.
Many vitamin brands contain artificial ingredients as well as fillers and additives that can do more harm than good.
When choosing a brand of vitamins and supplements, it's important to know where they are sourcing their ingredients.
Are their vitamins created artificially in a lab? Or are they derived from natural whole food sources?
This is important to know because vitamins that are derived from whole food sources are going to be more easily digested and utilized in your body.
An artificially created vitamin is only made to mimic what the actual vitamin would do.
This can also disrupt your digestion because these artificial vitamins are not easily absorbed by the body like food is.
If they can't be absorbed, they aren't going to do your body much good.
This article does a great job further explaining the differences between artificial and natural vitamins.
The Best Vitamin Brands With Natural Ingredients
MaryRuth's Organics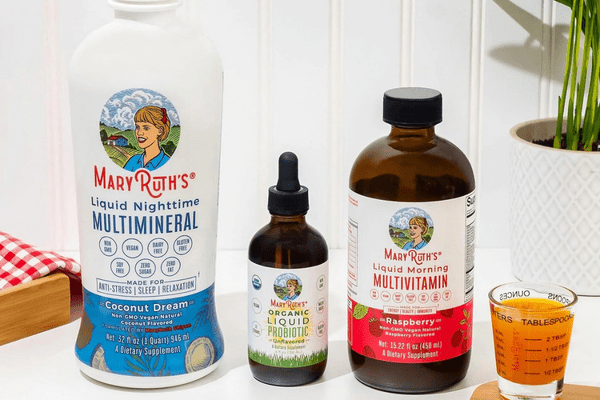 One of my all time favorite supplement brands, MaryRuth Organics, offers a wide range of liquid vitamins, liposomals, supplements and herbals.
They also have lots of different gummy vitamins for kids and adults as well. I have my own kids taking their gummy multivitamin and they LOVE it.
Mary Ruth is named for their founder who is a Certified Health Educator, Nutritional Consultant, and Culinary Chef.
In keeping with her beliefs that natural substances are the best guarantor of long-term wellness, all MaryRuth products are made with vegan, plant-derived, non-GMO ingredients.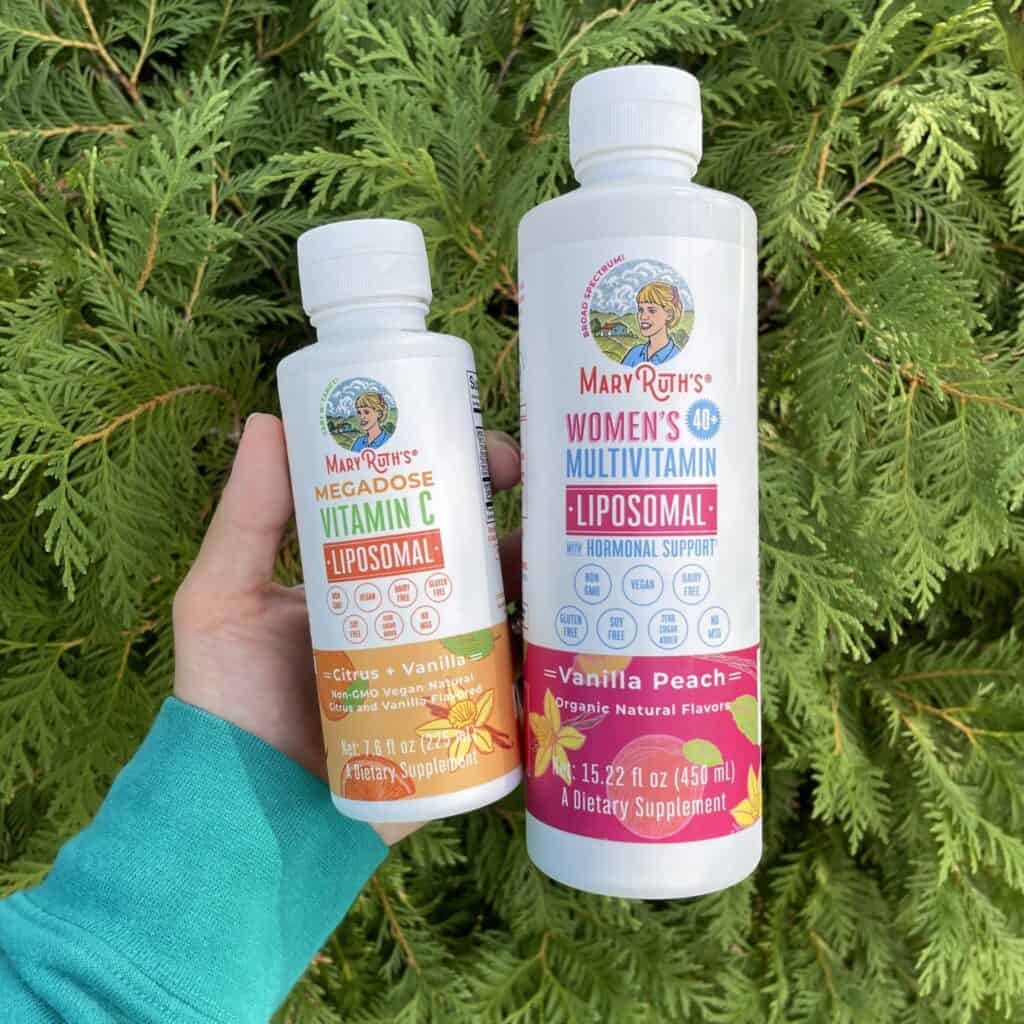 They even offer some beauty and skincare products, including hand cream, facial scrub, acne treatment mask, and MaryRuth Organics probiotic spray.
Their website is very easy to use and they have an online quiz for personalized recommendations, which is great because it can be a bit overwhelming at first with their wide variety of products.
Plus you save 10% on every order when you subscribe to an individual product, you get 15% off your first order when you sign up for the mailing list, AND you get free shipping on US orders of $49 and up.
My ultimate favorite MaryRuth's product is definitely their Liquid Morning Multivitamin. It's sugar-free but naturally sweet and is packed full of essential vitamins, minerals, antioxidants, and amino acids.
I take it every day in a liquid vitamin cocktail along with their unflavored liquid probiotic and several of their herbal supplements.
These liquid vitamins are made for the whole family, so feel free to give it to your kids as well (though you should probably run it by your pediatrician beforehand).
Mary Ruth's also has several different liquid multivitamins, including their original raspberry flavor, a prentatal/postnatal, and a newer formulation with some added immunity-boosting ingredients in the flavors strawberry and fruit punch.
Megafood
Megafood is a reputable, well known whole foods sourced vitamin brand.
Their vitamins and minerals are made with whole foods that are sourced from trusted, high quality farms. All of the farmers they use are dedicated to growing the most nutritious foods possible.
They are very transparent about their farms and where their ingredients come from, and every food ingredient they receive from their farms is strictly tested for quality issues as well as for trace amounts of pesticides and herbicides.
MegaFood actually has a very long and slow process for making supplements and they go to great lengths to ensure the integrity and quality of their products, earning them a great reputation in the natural vitamins world.
I tried their prenatal while I was pregnant with my daughter and I could definitely feel a difference in my energy levels and mood within about a week of taking them, which has never really happened with any other prenatal I've tried.
I also loved that on the back of the bottle, it not only lists the regular supplement facts, but it tells you what food that particular nutrient is derived from and my prenatal included a nourishing food and herb blend of various fruits and vegetables and herbs.
One downside to this company is that their vitamins are a little more expensive, but with vitamins like these, you get what you pay for.
Ritual
Ritual is a popular vitamin brand that is known all over social media for its distinctive looking clear vitamins and basic options.
There only used to be three types of Ritual vitamins: the "Essential for Women" , the "Essential for Women 50+" and the "Essential Prenatal." But they recently came out with Vitamins for men, teens and kids, as well as a protein powder and probiotic!
The vitamins are vegan, gluten-free, and non-GMO and they're main objective is to be super honest and transparent about what is going into their vitamins.
In fact, on the brand's website, they list the details of the origin of each ingredient, it also breaks down each nutrient, explaining its importance in the body, alongside relevant ingredient studies. You can even find interviews with the manufacturers.
I tried their regular "Essential for Women" vitamin for 30 days just to try it and while it is hard to measure the effects of a multivitamin since it's something we can't always see, I did notice that I started sleeping better and I had more energy as well.
HUM Nutrition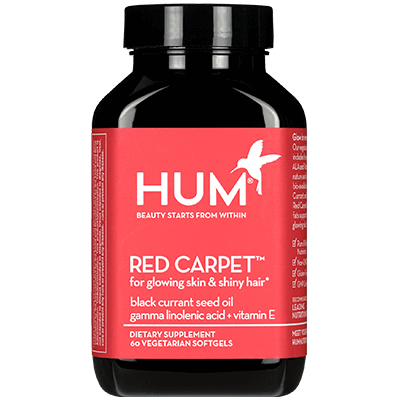 Hum Nutrition is well known for their wide range of natural beauty vitamins. All of their products are also Gluten and GMO free and their ingredients are sustainably sourced.
I have used Hum vitamins for quite a while and I've been happy with them, you can check out my review of Hum vitamins for more details on my experience but the biggest change that I noted from my first few weeks with them was that my nails grew like crazy! This was a big indicator for me that something was happening because I have always had weak, brittle nails.
They may have cute packaging and fun names, but what about the ingredients?
They make it very easy to find out exactly what is in every bottle, below is what is in their Daily Cleanse supplement (this is one of the supplements I have tried and love!):
Organic Chlorella
Beetroot
Red Clover
Dandelion Leaf Extract
Oregon Grape Root
Milk Thistle
Zinc
Selenium
Copper
Manganese
Spirulina
Matcha Green Tea
Alpha Lipoic Acid
Young Living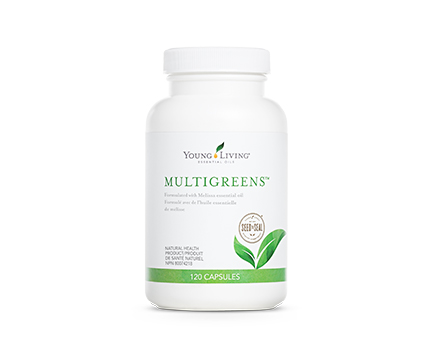 It's not a secret that I'm a fan of Young Living's essential oils, but they also have some pretty great supplements as well.
The reason I love and trust Young Living supplements is the same reason I love their oils: their Seed to Seal promise, which you can read more about here.
It is basically a rundown of their incredibly strict quality standards and testing process and their guarantee that they will provide you a pure and high quality product.
I have not tried all of their supplements by a long shot but the ones I have tried, I have loved.
As someone who definitely doesn't get enough leafy greens in my daily diet, their multigreens supplement is perfect. And during my last pregnancy when I couldn't lie down without getting terrible acid reflux, their alkalime supplement was a lifesaver!
To get these supplements, you can simply buy them as a retail customer but I highly recommend signing up for a wholesale membership because you automatically get 24% off and the only requirement is to spend $50 in a one year period.
You DON'T need to purchase a starter kit, it is completely optional.
So if you can get something cheaper…why wouldn't you?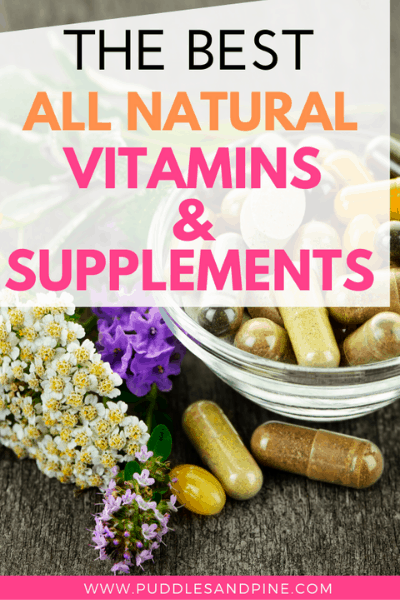 Related Articles:
An Honest Review Of Hum Vitamins
Health Benefits Of Einkorn And Why You Should Be Eating It
Why You Should Be Eating Sourdough Bread
How To Have A Healthy Home And What Can Make It Unhealthy
The Best Vitamin Brands You Can Trust