DIY elderberry gummies recipe   
I absolutely love these homemade elderberry gummies for kids and adults alike. They are tasty and easy to make and completely all natural.
I especially wanted to make DIY elderberry gummy bears for toddlers because they are notoriously hard to please when it comes to medicine.
But these gummies are a great wellness boost for children and they think they are getting candy!
Check out how to make elderberry gummies below!
Why Elderberries?
Elderberry has so many amazing benefits, it's antiviral and is full of vitamins.
It really requires a bigger post to explain how great it is so be sure to check out how to make elderberry syrup and read about why it's so good for you.
This stuff is amazing.
If you want another great source for more information, check out elderberry benefits.
The only problem is it can be difficult giving it to kids if they don't really want it, which is why these gummies are so perfect!
This recipe for elderberry gummies is so helpful when your kids need an extra immunity boost.
The best part is they think they are just getting a treat!
My kids love these and they are super simple to make.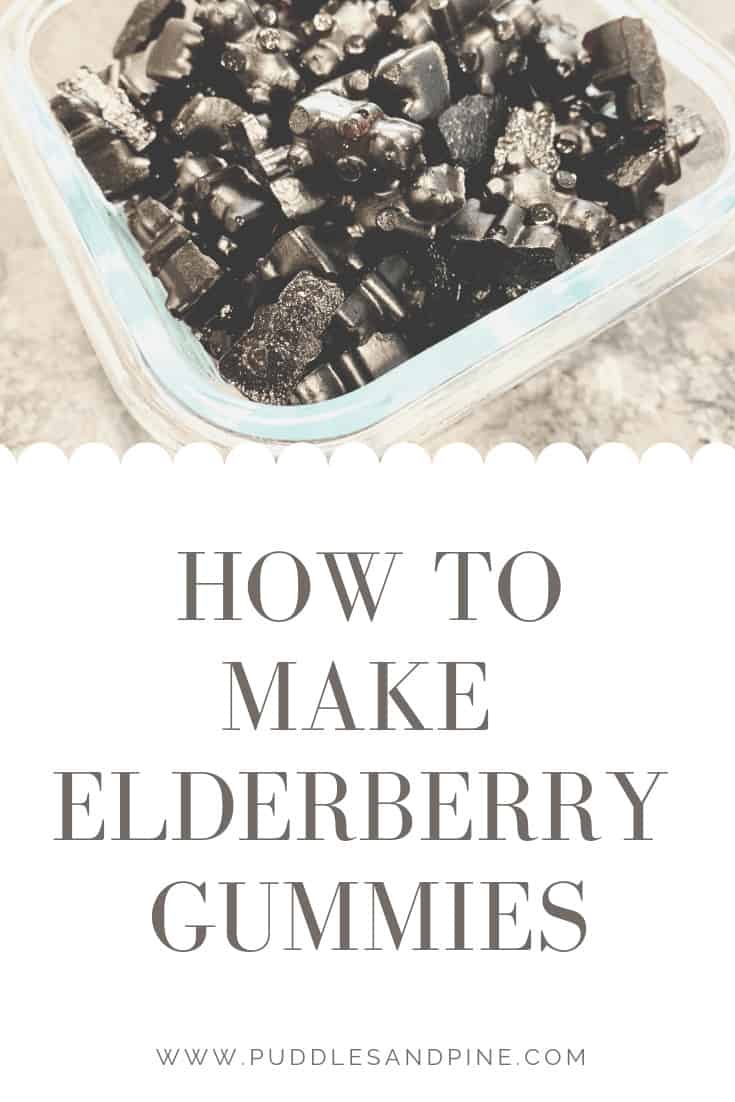 This post contains affiliate links, which means I receive a small commission at no extra cost to you, if you make a purchase using that link.
How to make elderberry gummies
You'll need:
~ 1 cup elderberry syrup
~ ½ cup hot water
~ ¼ cup gelatin powder 
Mix gelatin and elderberry syrup, then add in the hot water.
Whisk until all the lumps are gone, then add to the molds.
It really helps to have an extra person because you need to work fast getting the syrup into the molds or it will start thickening up and become a little harder to work with.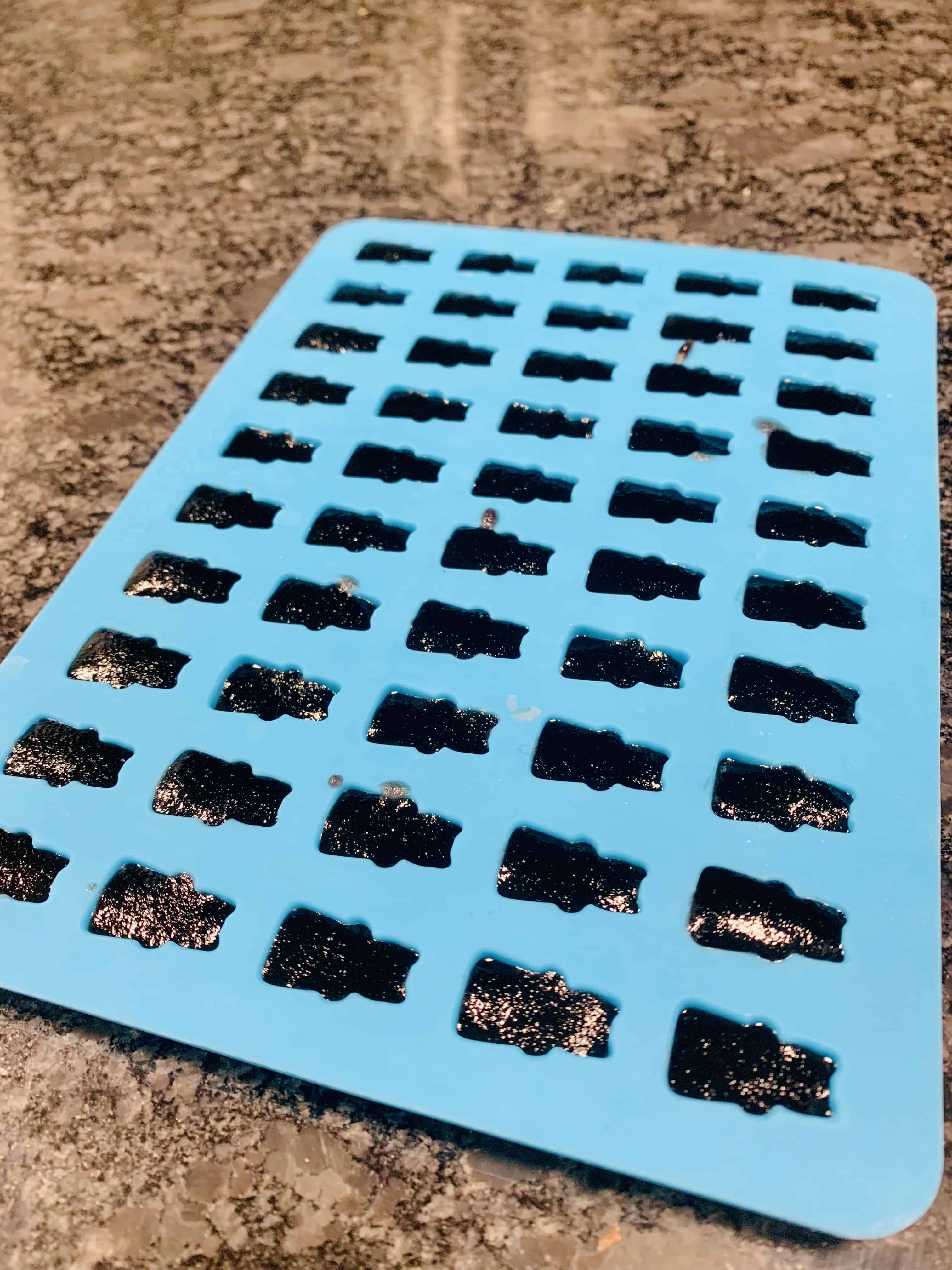 After all the molds are filled, refrigerate one hour or until they are firm.
Kids can take 2 gummies per day for prevention or 3-4 daily when sick.
These will stay good for about 2-3 weeks in the refrigerator.
Related Articles: 
Best All Natural Vitamins And Supplements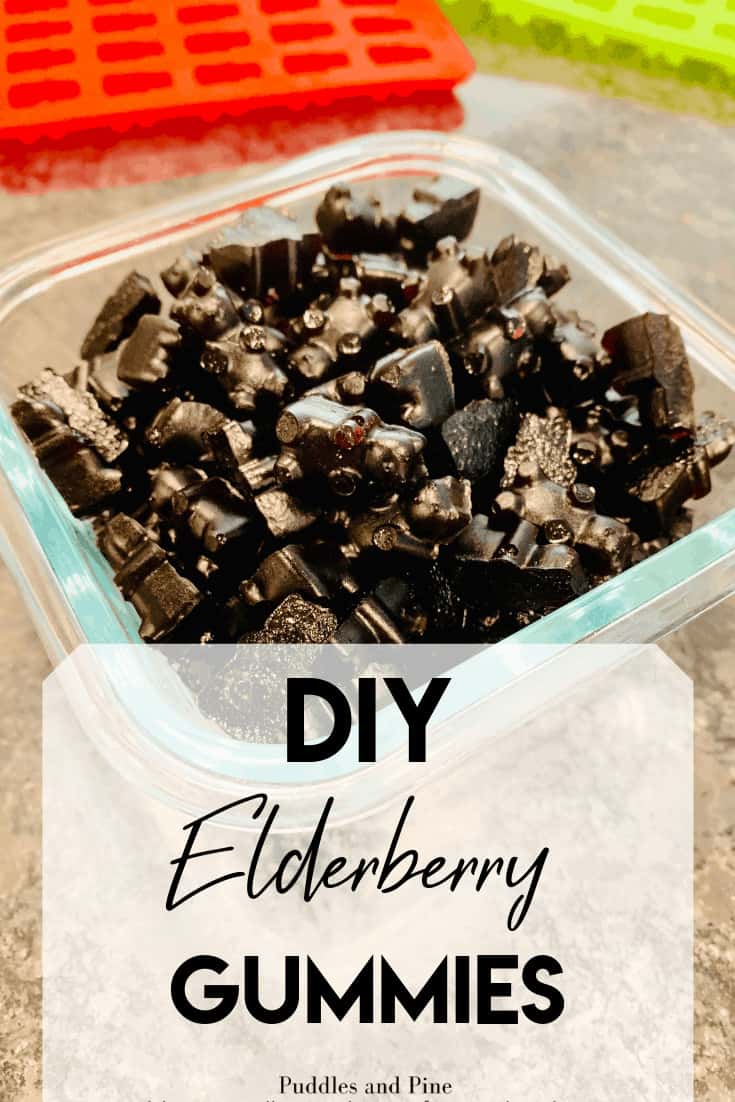 How To Make Elderberry Gummies