Christmas decorations bring a festive holiday feeling to rooms in your home. Whether you want to go all out with showstopping arrangements or opt for simpler decor pieces, plenty of choices are available.
Punch up traditional red and green with pops of fuchsia. The color makes for a unique accent, whether it's a throw on the couch or ribbon wrapped around a wreath.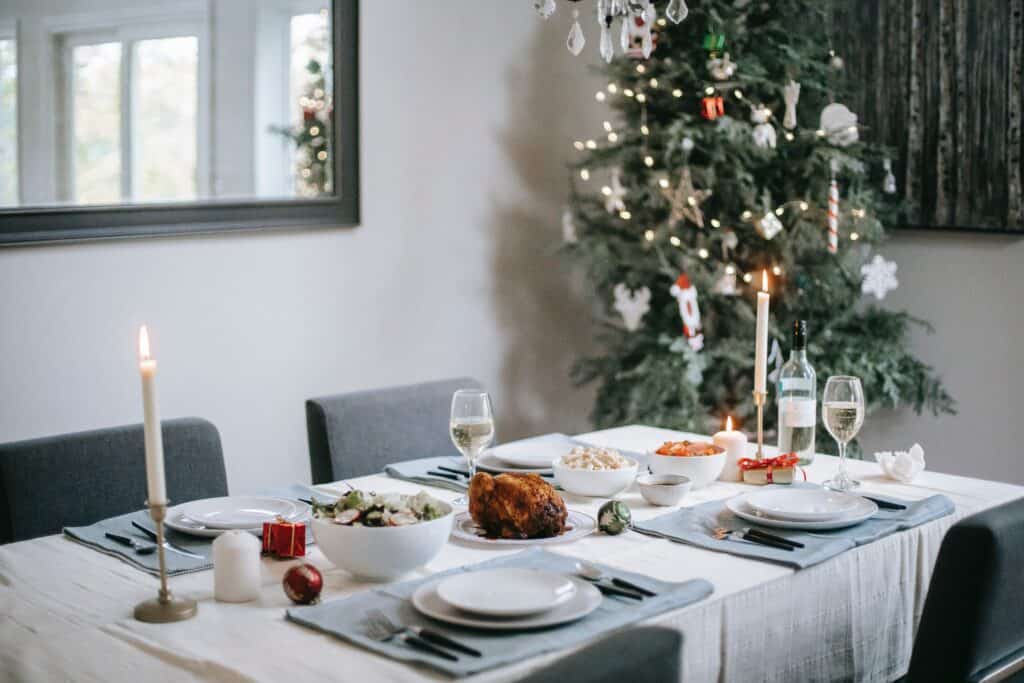 Gifts
The Christmas season is a time to give gifts to friends and family, and the gift-giving tradition is well represented in many holiday decorations. Santa ornaments, tabletop displays and garden flags feature the iconic man in red, while other popular figures include angels, animals, snowmen and polar bears.
Plaid is a classic pattern that makes an easy and elegant theme for your Christmas decor. Choose a neutral-scale take on the plaid for a sophisticated look. Incorporate plaid with metallic accents to make your Christmas decorating scheme both chic and budget-friendly.
Extend your tree's color palette to the gifts under it by using wrapping paper and ribbon that coordinate with your decorations. Tie on handmade gift tags for a personal touch. As you plan your holiday shopping, think about the hobbies and interests of each person you'll be buying for to find unique Christmas gifts that reflect their personalities.
Nativity Scene
Known as a creche or manger scene in the Christian tradition, Nativity scenes (also called Christmas village decorations) help remind us of the season's real meaning. Nativity sets can be displayed in homes, churches, businesses, and on front porches during the holidays.
St. Francis of Assisi is credited with creating the first nativity scene in 1223, following his visit to the Holy Land and Christ's traditional birthplace in Bethlehem. Today, these scenes can be found in homes and on display worldwide during the Christmas season.
Encourage your family to read the story of Christmas while displaying a Nativity set. You can add shepherds and Magi figurines to the nativity scene and allow children to move them a little closer each day, just like they did their sheep in the fields.
Garland
Garland is a key part of many Christmas decorations, especially when decorating your tree. It is also a great way to add a bit of holiday cheer to other areas in your home, like your mantel or stairs.
If you want to go beyond the standard green garland, consider adding lights to it for a sparkling effect. Or, use it to display other decorative accents like flowers, fruits, or burlap.
You can also make a holly garland from felt leaves. Punch holes in the ends and string them with matching ribbon for a stylish strand of holly to hang on your fence or door. These colorful, kid-approved DIYs will look perfect in your living room. Or, try a fun twist on the traditional stocking ornaments with this easy garland that uses candy canes.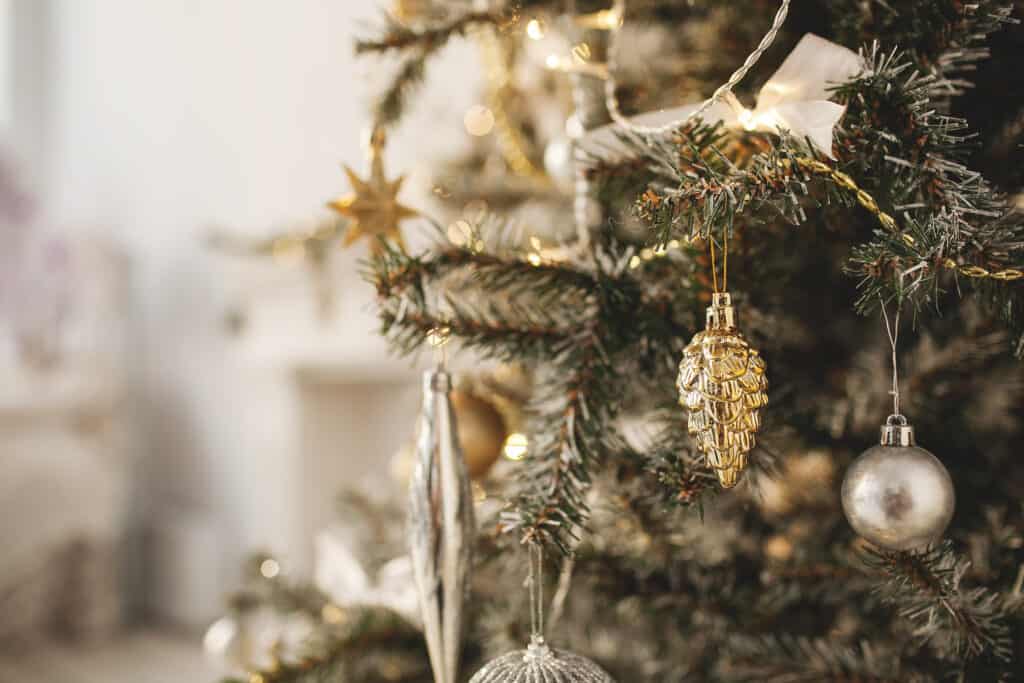 Ornaments
No Christmas tree is complete without ornaments, whether they're treasured family keepsakes or color-coordinated sets fit for a magazine. Since Christmas trees became popular in the 1600s, ornaments have become integral to holiday decorating.
Create one-of-a-kind baubles with your kids using recycled materials or simple craft supplies like felt or paper. For example, use a picture frame ornament to remember a special occasion or make a cute woven heart that celebrates your love for each other.
Ornaments come in countless styles to suit every taste, from traditional glass to mercury glass. For a touch of luxury, consider an egg-shaped Faberge-inspired ornament. Try a rolling ornament chest with removable trays and fabric-lined dividers to keep your tree organized.
Wreaths
Wreaths aren't just festive holiday decorations — they have a rich history of symbolism that goes back centuries. They're a time-tested image of mourning, typically seen with black ribbons at a funeral or on the door of a home that has lost someone. In Christianity, wreaths grew to symbolize Christ because of their circular shape and evergreen nature.
Today, wreaths are a welcome sign that a family is embracing the spirit of Christmas. Whether your wreath is made of holly, pinecones and red bows or a classic flocked beauty with a sparkling silvery ornament, they add an inviting flair to any space. Place a flocked wreath around a fireplace mantle or nestle one in the center of a table to bring a cozy atmosphere to your room.