Homemade Nourishing Hair Oil 
It can be difficult to come back from damaged hair without cutting it all off but this homemade moisturizing hair oil recipe will help nourish your hair and prevent further damage.
After using store bought products that did nothing for my overworked hair, I looked for a hair serum to fight split ends that I could make myself.
This is a DIY hair growth oil made with essential oils to help treat damage and prevent further damage to your hair.
As someone with naturally curly hair living in the Pacific Northwest, I know the struggle of frizzy hair.
There is almost constant rain here most of the year so all I need to do is step outside and I get instant frizz.
This post contains affiliate links.
How To Tame Frizzy Hair
Over the years I have tried COUNTLESS products to help tame the frizz but they were either too heavy and weighed my hair down or actually ended up drying my hair out, ironically.
It wasn't until I started experimenting with essential oils that I began to see real results and my hair has gotten much healthier since I started using this DIY hair oil regularly.
I have very thick, dry hair (curly hair usually is) so I need all the moisture I can get, but if you have fine hair that gets greasy easily you may need to use a lighter oil.
I use this mostly as a serum on my ends, but if my hair is feeling like it needs a little extra help I'll use this as a scalp treatment before I shampoo. I'll rub it into my scalp and ends and let it sit for an hour or so then shampoo it out.
I do this around every 2 weeks and my hair is so much healthier now!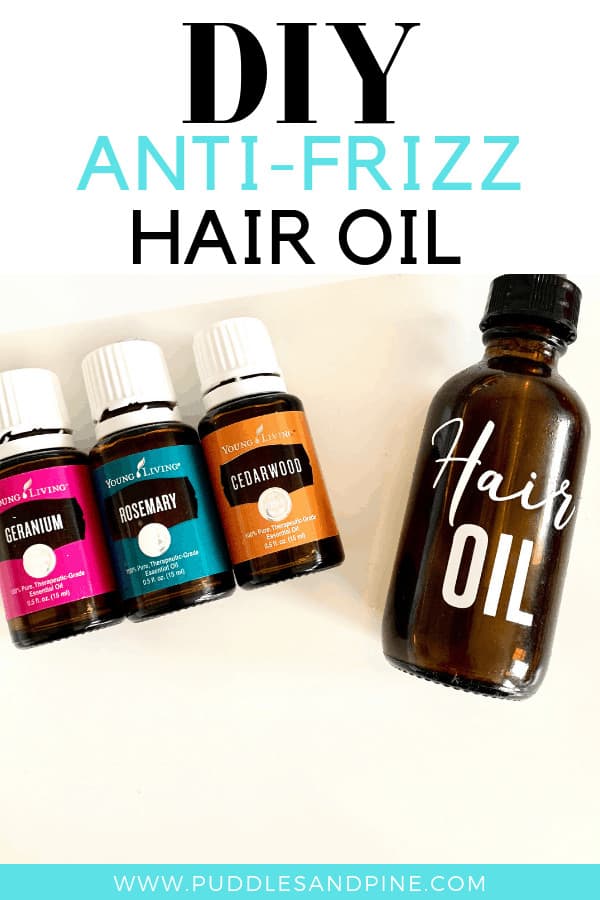 What's In This DIY Hair Growth Oil?
Avocado Oil
Avocado oil is extremely moisturizing and is great for dry hair because it contains monounsaturated fats.
Monounsaturated oils are better able to penetrate the hair and it also contains vitamins, minerals, and antioxidants that can help keep hair strong and healthy.
If you have fine or thin hair then Avocado oil may be too heavy for you and you may want to substitute with jojoba or grapeseed oil.
Argan Oil
I'm a little bit obsessed with argan oil because it's great for pretty much everything.
I love it because it's moisturizing, yet light and with its high content of antioxidants, essential fatty acids, and vitamin E, the benefits of argan oil naturally help increase hair's elasticity and adds shine.
It is also a natural UV-protector, and free radical neutralizer so it helps prevent damage.
Cedarwood Oil
Cedarwood essential oil is thought to promote hair growth and reduce hair loss by balancing the oil-producing glands in the scalp and stimulating hair follicles.
It also has antifungal and antibacterial properties, which can treat different conditions that may contribute to dandruff or hair loss.
Rosemary Oil
I LOVE rosemary oil, I use it in everything that touches my hair.
After having my second son, I had some pretty significant postpartum hair loss around my hairline and I used this oil a ton to help combat it.
I now have several inches of regrowth in those areas and I'm convinced this oil helped.
It is believed to increase cellular metabolism that stimulates hair growth and it's said to have anti-inflammatory properties, promote nerve growth and improve circulation.
Geranium Oil
Geranium oil is awesome for balancing oil production, which is one reason it's another great oil for skin AND hair.
If you have a hard time with greasy roots, then you're gonna want to make sure you add in this oil. It's also full of antioxidants to help repair damaged hair and add shine.
This post contains affiliate links.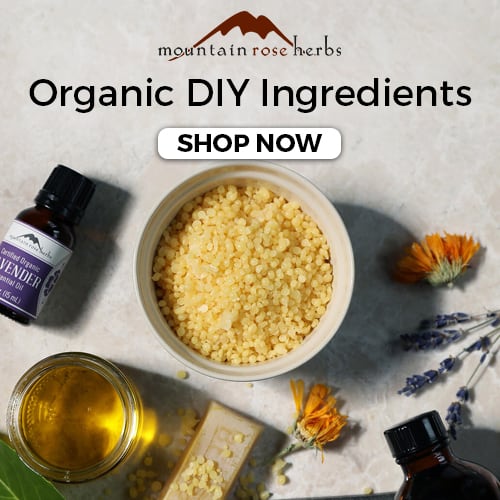 Homemade Hair Oil Recipe
You'll need:
2 Tablespoons avocado oil
1-2 Tablespoons argan oil
10 drops cedarwood essential oil
10 drops rosemary oil
10 drops geranium oil
2 ounce bottle with dropper
Combine all ingredients in the bottle and swirl to mix it together.
To use, just apply a few drops to the ends of your hair.
You want to start with a little bit until you figure out exactly how much your hair needs.
If you want to use as a scalp treatment, apply several drops to your scalp and rub it in. Let it sit for 30 minutes to several hours and then shampoo it out.
Sometimes I'll use an apple cider vinegar rinse to help get a squeaky clean feeling after an oil treatment.
Don't have any oils yet? You can check out this post here that explains how and where you can get them!
Enjoy!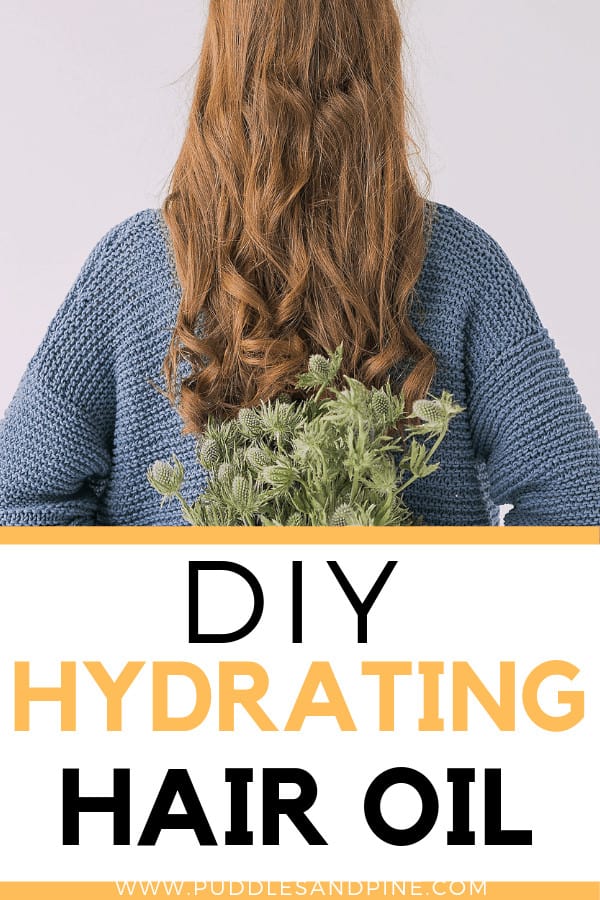 DIY Hair Growth Oil