DIY Essential oil roller bottle blends to support wellness
There is pretty much an essential oil roller bottle for everything.
I love to find new ways to come up with essential oil roller bottle ideas and they have become one of my favorite ways to use essential oils.
Check out how to make these awesome DIY essential oil roller bottle blends!
Essential oils are fragrant, highly concentrated oils that are extracted directly from many parts of a plant through distillation, cold pressing or resin tapping.
They're natural, powerful and extremely beneficial to your health.
For more information, be sure to check out my post on what to use essential oils for, which goes into more detail.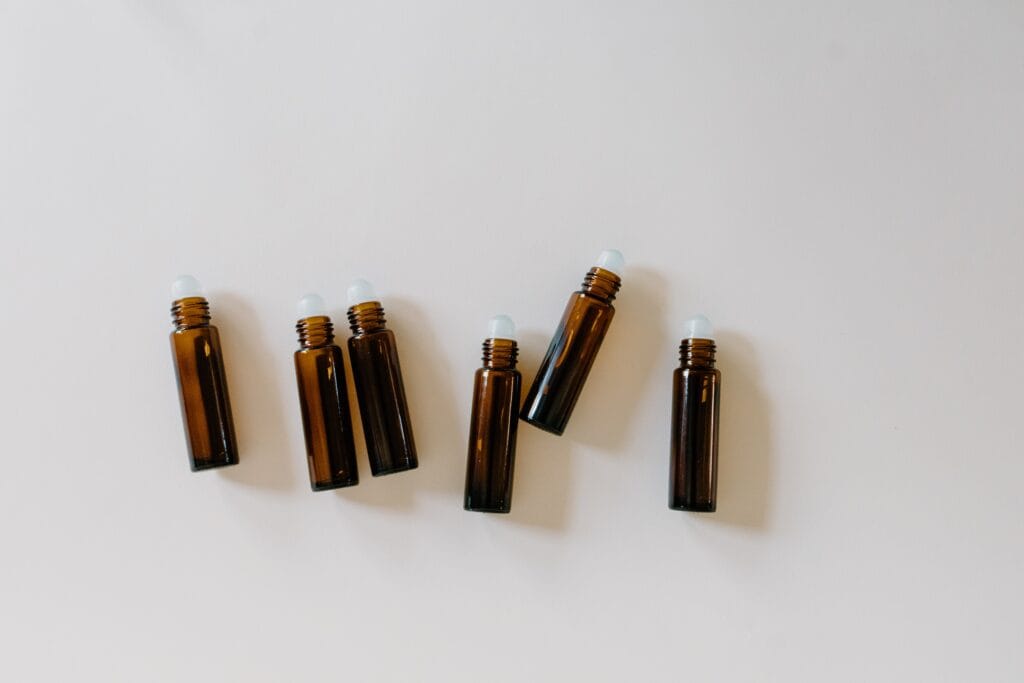 Why Use Roller Bottles?
Using essential oil roller bottles is one of my favorite ways to utilize oils because it's incredibly easy and I don't need to grab a ton of different oils for one thing.
It's especially convenient for squirmy toddlers, my oldest loves it when I roll oils on his feet and asks for his "bedtime oils" every night before bed.
They are all pre-diluted so you don't need to worry about how much to dilute for your kids every time, simply grab, roll and go!
They are also super convenient to just throw in your purse or diaper bag so you always have them with you.
I usually make doubles of my blends so I have some for home and for on the go as well. 
The dilution with carrier oil does not weaken the essential oils at all, it actually helps the oils absorb better because certain oils evaporate very quickly on the skin before they can be absorbed.
By using a carrier oil, it slows down the absorption, giving your skin a chance to soak it up while making it go farther.
This post contains affiliate links.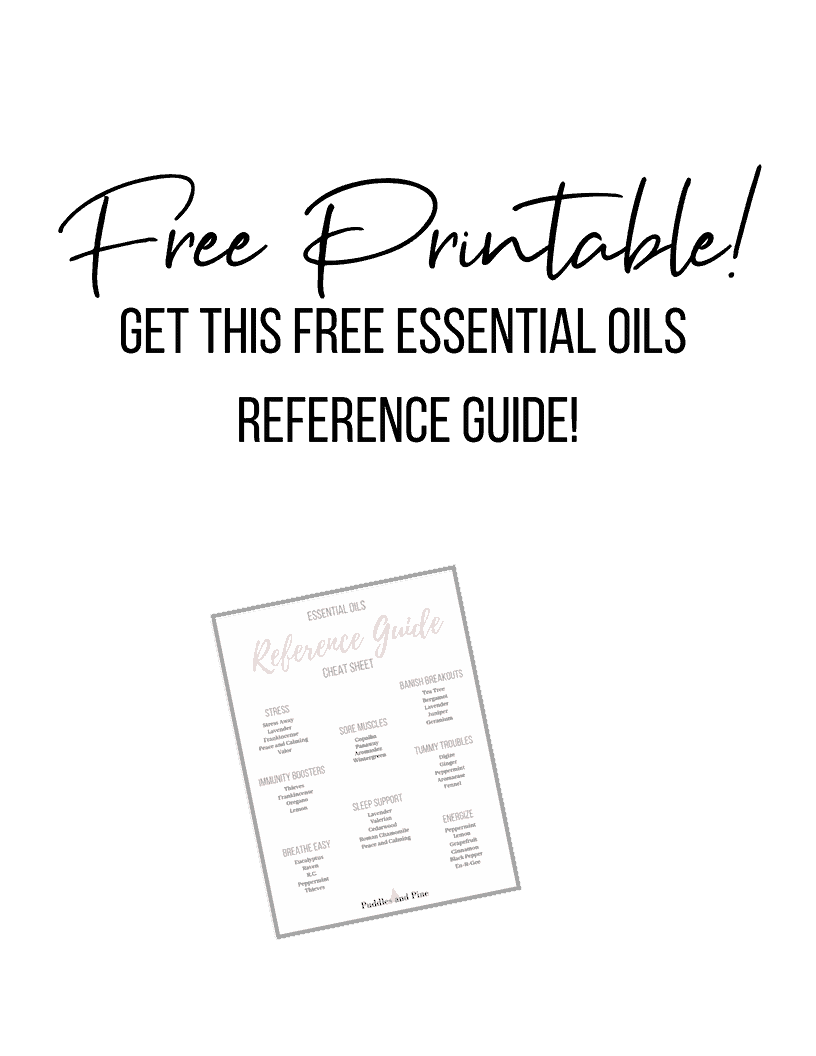 If you want to download this free printable, click here!
Things You'll Need
Carrier oil (I use fractionated coconut oil but you could use almond oil, olive oil, grapeseed oil, etc.)
How To Make DIY Essential Oil Roller Bottles
It's easy! Simply add your oils to a 10 ml glass roller bottle and fill the rest of the way with carrier oil.
NOTE: I do not use these as substitutes for medicine, they are just my first line of defense and to help promote wellness.
Let's start with my favorite one:
IMMUNITY BLEND
15 drops thieves oil 
10 drops oregano oil
10 drops lemon oil
5 drops frankincense oil
We like to rub this blend on our feet since this is one of the most absorbent points of the body. For small children with sensitive skin, I use half the number of drops so it is a bit more gentle. 
SLEEPY BLEND
15 drops lavender oil
10 drops cedarwood oil
5 drops frankincense oil
This blend is great rolled behind your ears or on your temples right before bed.
ALLERGY BLEND
10 drops lavender oil
10 drops peppermint oil
10 drops lemon oil
BREATHE BLEND
10 drops Eucalyptus Radiata oil
10 drops peppermint oil
10 drops lemon oil
I always roll this blend across the bridge of my nose when I'm feeling a bit stuffy and I love it, just make sure to avoid your eyes!
This is another one that you may want to use half the drops when using for kids.
HAPPY BLEND
10 drops orange oil
10 drops geranium oil
10 drops ylang ylang oil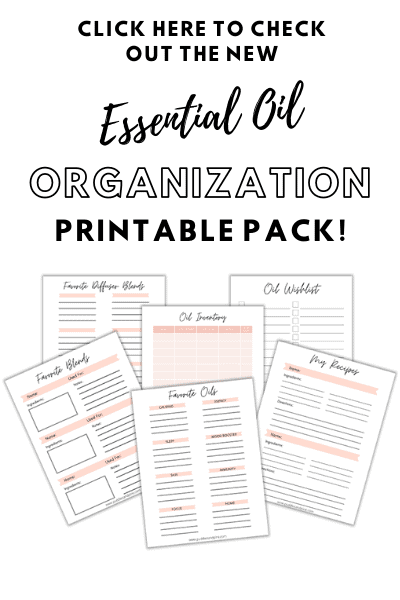 Related Articles:
Best All-Natural Vitamins and Supplements
What To Use Essential Oils For (What Exactly Are Essential Oils?)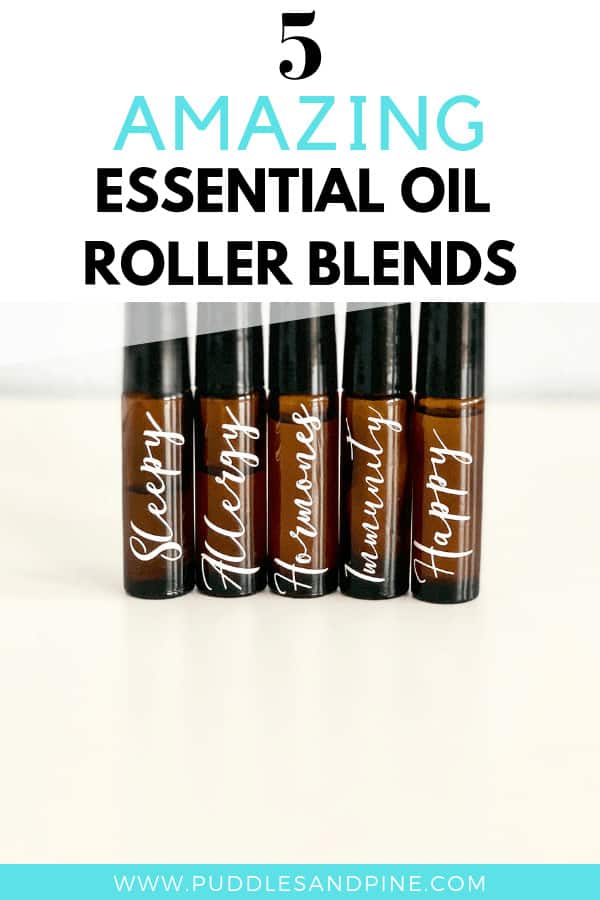 5 Amazing Essential Oil Roller Bottle Blends