How to make money online with Rakuten!
When I first joined Rakuten (formerly known as Ebates), I thought it sounded too good to be true to make free money while shopping.
But after using it for over a year I can honestly say it works and I have been able to earn more cash with Rakuten.
If you want to learn how to use Rakuten to make money online, then keep reading!
This post contains affiliate links, which means I receive a small commission at no extra cost to you, if you make a purchase using that link.
What Is Rakuten?
Rakuten is a website that allows you to earn cash back by shopping through their links.
They partner with a variety of companies (over 2,500 stores), but you don't have to do any activities to earn. You just click the link, then shop just like you normally would.
Rakuten makes their money by referring you to their partner companies, who offers Rakuten a commission, which they then share with you, the shopper, to entice you to buy.
There is no sale of information, no underhanded "catch", they simply want you to use their website as the middle man.
How Does Rakuten Work?
First, you create an account. You do that by clicking HERE and following the prompts.
Then all you have to do is log into your Rakuten account and click on whatever brand you are interested in shopping at.
There are over 2,500 stores where you can earn cash back, so you have PLENTY to choose from.
Then, all you do is shop just like you normally would and you will earn cash back.
It's that easy.
They send you what they call a "big fat check" every 3 months in the form of a paper check or through paypal.
Oh and Rakuten is FREE! There is no monthly fee you have to pay or anything like that. It is absolutely free to you to use, you simply have to remember to click on the store you want using their website.
Plus, as a bonus for being a new Rakuten member, when you click this link and join, you will earn $10 when you make a qualifying purchase of $25 within the first 90 days.
How To Use Rakuten To Make Money Online
It takes 5 seconds to check to see if the site you're shopping from is listed, and there's a good chance it is. Do this faithfully and you'll be earning cash back every time.
However, if you are anything like me then it's way too easy to forget to check Rakuten first.
To avoid this, I download the Rakuten button on my computer, so whenever I'm about to make a purchase online, a bubble from Rakuten will pop up and remind me to use their link before I checkout.
If you are shopping on your phone, you can also download their app. Just look through the app, find the store you want, then click the link and they will take you right to that store's website.
Check out the video below for a quick overview!
Watch Their Hot Deals Page
This is one of my favorite pages of their entire website!
The Hot Deals page lists all the extra perks certain stores are offering, like free shipping, free gifts with purchase, buy one get one offers, etc.
For example, at this present time there is an offer from Ulta on the Hot Deals page for a free makeup bag with any $15 maybelline order. So if you're running low on makeup and love maybelline cosmetics, then checking that page would give you a great incentive to get it at Ulta.
Check The Double Cash Back Page
Rakuten also has a Double Cash Back page where they regularly feature certain stores.
Whenever you are going to use Rakuten, make sure you check the Double Cash Back page first because that extra cash back may be a better deal than another website you were planning to use in the first place.
Travel And Vacations Page
Another really neat feature of this website is their Travel and Vacations page.
They offer cash back on travel websites like Expedia, Travelocity and Priceline, as well as popular airlines, cruises and car rental companies.
So if you are planning a vacation or any kind of travel plans, checking the Travel and Vacations page first can save you quite a bit of money.
Use In Store Cash Back
Did you know you can use Rakuten in store too?
It's super simple, all you do is link your Rakuten account to your credit or debit card, then go to their website (or app) and look under the In Store Cash back tab to find the store you are going to.
Simply click on "link offer" and Rakuten will link your card with that store and will give you cash back once you make a purchase.
The linked offer is only good for 24 hours so make sure you do it right before you head to the store or you can do what I do and pull it up real quick on your phone once you get to the store.
Check For Sales And Coupons
Rakuten almost always has sales and coupons listed on a store's page because they want to entice you to shop there, so make sure you utilize those!
For example, right now as of this post, there is a coupon for 40% off everything at Old Navy as well as one for free shipping over $25 on top of 2% cash back.
There is a cute top I've been eyeing at Old Navy so now would be the perfect time to snatch it up!
Want To Join Rakuten?
Rakuten is literally free money for shopping like you usually would.
If you are diligent about going through Rakuten every time you shop online, then you will definitely save significant money.
I have been using Rakuten for about a year and have used it sparingly and earned over $100.
I have recently significantly cut back, if I was using it as often as I was shopping online before we moved and had to lower our budget, I would have easily made over twice that.
If you are interested in joining Rakuten, click this link and you will get a FREE $10 bonus after your first purchase of $25 or more.
Related Articles:
How To Cut Your Grocery Bill In Half (And Still Eat Well)
How To Save Money While Shopping With Ibotta
4 Best Apps To Earn Money While Shopping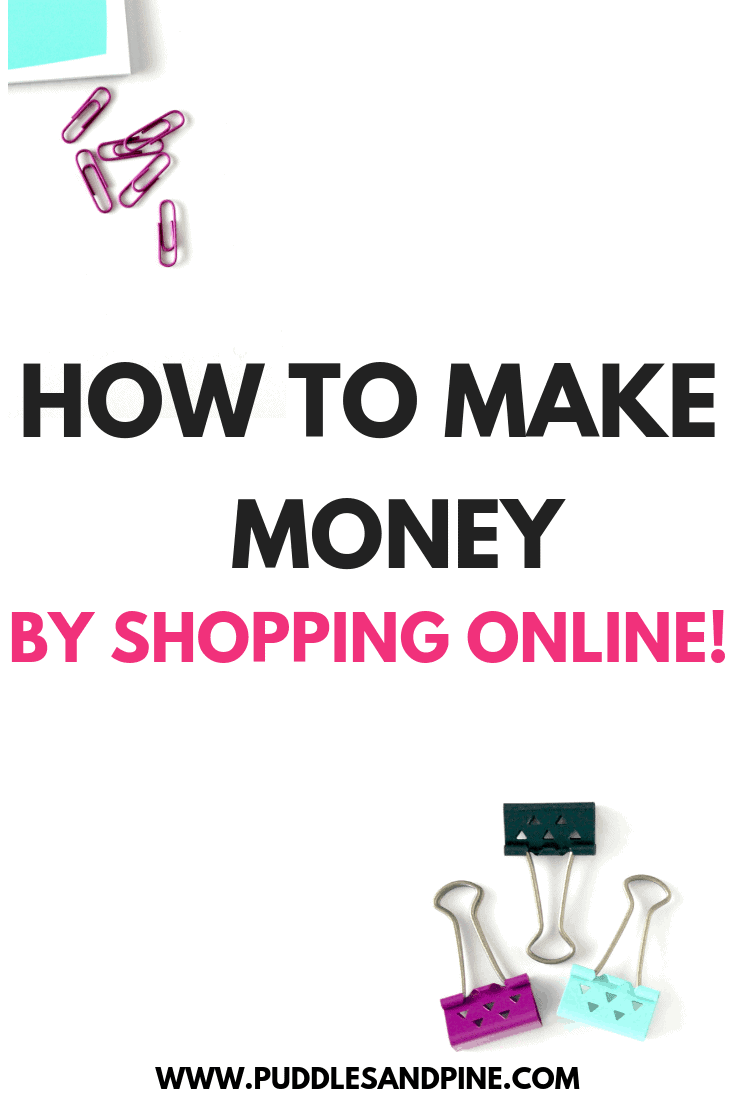 How To Use Rakuten To Make Money Online