Grocery delivery services can help save time and money. Order groceries online and have them delivered to your door!
   As a mom, grocery delivery services will help you save time and money, as well as sanity. I remember as a first time mom I would search "how to get groceries without leaving the house", thinking it was a long shot. Lo and behold, it's a real thing! Now I utilize grocery delivery services as much as I can. Check out how to get groceries delivered to your door without sacrificing healthy food.
  There are times when I love going to the grocery store, when I leave my kids with my husband and I can just relax while I browse the aisles and don't have to worry about the 10 minute time limit that my boys have before they start to meltdown. There are also days when going to the store is the last thing I want to do for multiple reasons: It's crowded, the lines are long, what you need might be out of stock so you have to make another stop, and you'd probably rather be doing something else. Grocery stores are also full of temptations like magazines, candy bars (I'm a sucker for Reese's Cups in the checkout line) and other items not on your shopping list that might make you spend more than you mean to.
   Grocery and meal delivery services can help you save time, cut costs and ditch your weekly trip to the store. Here are the best grocery delivery services to help you save time and save money on grocery shopping!
This post contains affiliate links, which means I receive a small commission at no extra cost to you, if you make a purchase using that link.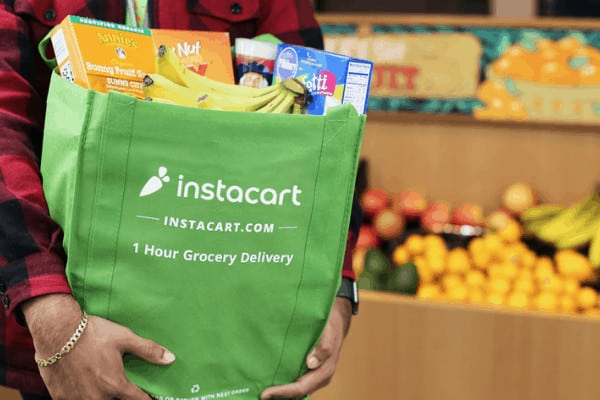 INSTACART
For those who need their groceries right away, Instacart is a great option. Instacart is available throughout most of the United States and can deliver items in as little as one hour. Unlike other grocery delivery services, Instacart doesn't ship your food from giant warehouses. Instead, it connects you with freelance personal shoppers who bring you groceries from your local grocery stores like Costco, Safeway, Whole Foods, etc.
  I really love that you can order from Costco because we tend to impulse buy a lot when we go to Costco. It's the one store where my husband actually insists on going through every single aisle. We tend to pop in for just a few things and walk out with $400 worth of stuff (true story). So the fact that I could have our necessities delivered right to our door without temptation of buying the whole store is pretty awesome.
 For one-hour services, the Instacart delivery fee is $5.99 for orders over $35. For non-rush orders above $35, the fee is just $3.99. The minimum order is $10.
There is also the option to sign up for Instacart Express, which is their membership program that costs $149 per year, which ends up being about $12.50 a month. With this membership delivery is free for one hour, two hour and scheduled deliveries over $35. If you want to try out Instacart, click here!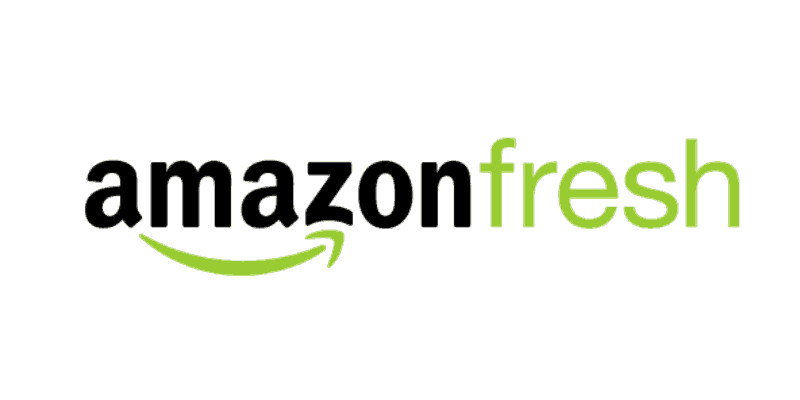 AMAZON FRESH/PANTRY
   AmazonFresh is currently only available in select areas but it works just like Instacart. You can order your groceries through their website and they will have them delivered that same day if you order early enough or you can order in the evening and wake up to fresh food delivered to your door. The items themselves tend to be priced pretty competitively, with regular sales and coupons and since Amazon has acquired Whole Foods, you can order food from your local Whole Foods as well.
   It is a little more pricey than the others but the sales and coupons help make it a bit more affordable. Amazon Prime members pay a monthly fee of $14.99 in addition to their annual $99 Prime membership fee. All orders over $40 are shipped free with membership, but orders under $40 are charged a delivery fee of $9.99. You can check out Amazon Fresh here.
   If Amazon Fresh is not in your area or you don't want to pay the fee that comes with it, there is also Amazons Prime Pantry, which is similar but doesn't have same day delivery so it doesn't include fresh food. You can order all kinds of non-perishable food and household items and, like Amazon Fresh, they have tons of coupons and regular sales. I've found a lot of products on there that are cheaper than I can find them in stores and they are exclusively for Prime Pantry. I like to use Prime Pantry for the bulk of my groceries and then make a quick trip to the store for items like eggs, milk and produce. 
   You can utilize Prime Pantry by paying $4.99 a month to get free shipping on all orders over $10 or you can skip the monthly fee and get free shipping on all orders over $35. All orders under that would have a $5.99 delivery fee, but they do offer a chance to make up for the delivery fee if you choose 5 or more items off their featured list and they will take $6 off your order. Most of the time you can find several items you were going to buy anyways so it's a great feature to check out. I use Prime Pantry regularly even just for household items like toilet paper and paper towels so it doesn't have to be exclusively for groceries. You can check out Prime Pantry here.
   For both Amazon Fresh and Prime Pantry, you do need to have a Prime account so take that into consideration.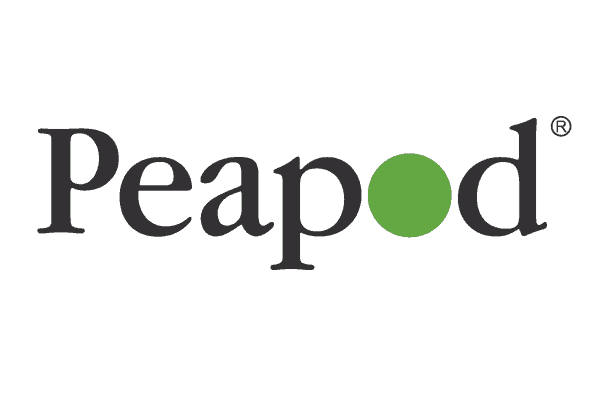 PEAPOD
Peapod offers tons of different products, including organic grocery delivery, deli items, prepared foods and seasonal items. Peapod currently services 13 states and the District of Columbia.
Peapod offers PodPass, which provides unlimited deliveries for orders of $100 or more. The rate for 12 months of unlimited delivery is $119 plus tax. There are also three- and six-month subscription options that cost $49 and $69 before tax.
 You must order at least $60 worth of groceries to get delivery, which costs $7.95 to $9.95, depending on how large your order is. You can schedule delivery for as soon as the next day or up to two weeks in advance.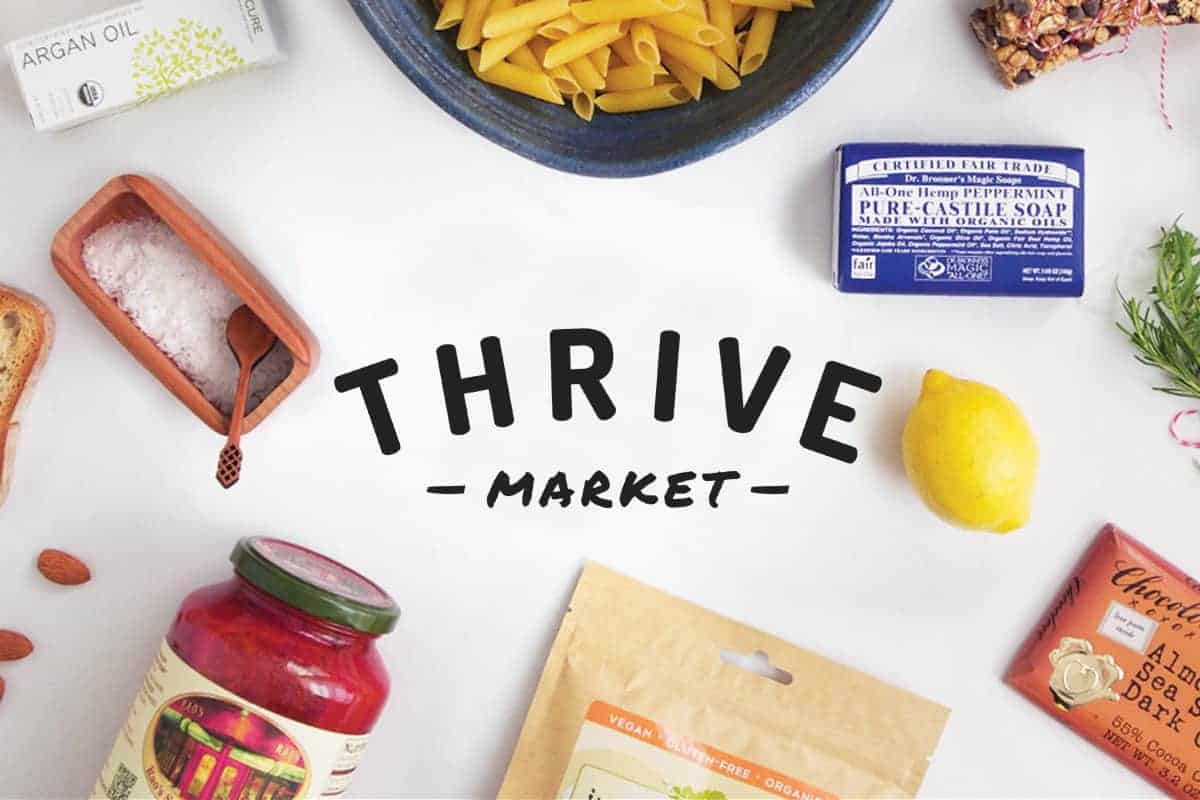 THRIVE MARKET
   Thrive Market is different from the others because they offer only organic and natural foods, cleaning supplies and other items. A lot of the items on the Thrive Market website are things that can be difficult to find in regular grocery stores which is one reason why I love it. 
   It is a membership program similar to Costco because they sell their products at wholesale prices so you tend to make up the $59.95 annual fee pretty quickly if you are ordering regularly. The best part is they offer a 30 day free trial before you have to commit to anything. I was definitely skeptical when I signed up for my free trial but now I order all the time because many of their items even cheaper than they are on Amazon! Plus they email you coupons all the time, there's really only been a handful of times I haven't used some type of coupon when ordering. 
   They offer free shipping on all orders over $49 which is why I generally wait until I'm out of several things before I order again or just order in bulk, like einkorn flour. I love to make large batches of homemade freezer waffles made with einkorn flour for my kiddos and Thrive Market is the cheapest place I've been able to find it, so I generally order several bags at a time and that enables me to get free shipping.
   One thing I really love about their site is that you can search through all their items by values and diet. Meaning you can filter through items that are gluten free, keto friendly, paleo friendly, organic, pasture raised, made in the U.S.A, etc. so if you have any restrictions, it's incredibly easy to filter out any items you can't or won't use. 
   Another really great feature they just started offering is meat and seafood boxes. You can buy boxes filled with tons of different types of organic meat like organic antibiotic free chicken breasts, grass fed beef, pasture raised pork, wild caught seafood and combo boxes of everything they offer. I have yet to try the meat boxes personally but I've heard amazing things about the quality.
   I also really love the company's ethics and love being able to support them. For every paid membership, they match that by providing a membership to a low income family who might not otherwise have access to wholesome and convenient food. 
   If this sounds like it's right up your alley, you can check out Thrive Market here.
Related Articles:
How To Save Money On Groceries (And Still Eat Well!)
How To Earn Extra Cash While Shopping
How To Save Money Automatically With Digit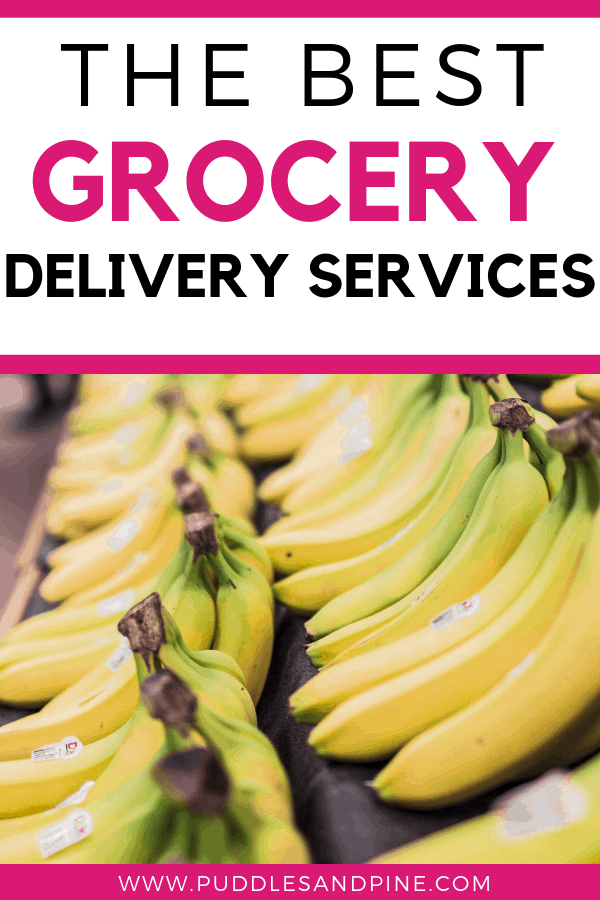 The 4 Best Grocery Delivery Services To Save Time and Money