Getting a good night's sleep is crucial for your overall well-being.  Sleep is an integral part of health, working to rest and repair your body and mind.
Here are some natural ways to help improve your sleep quality.
Maintain a Consistent Sleep Schedule
Try to go to bed and wake up at the same time every day, even on weekends. This helps to regulate your body's internal clock.
Create a Relaxing Routine
Try to spend time winding down before bed, such as reading a book, taking a warm bath, or doing other relaxing activities.
Limit Exposure to Screens
The blue light emitted by phones, tablets, computers, and TVs can interfere with your body's production of melatonin, a hormone that regulates sleep. Try to avoid screens at least an hour before bedtime.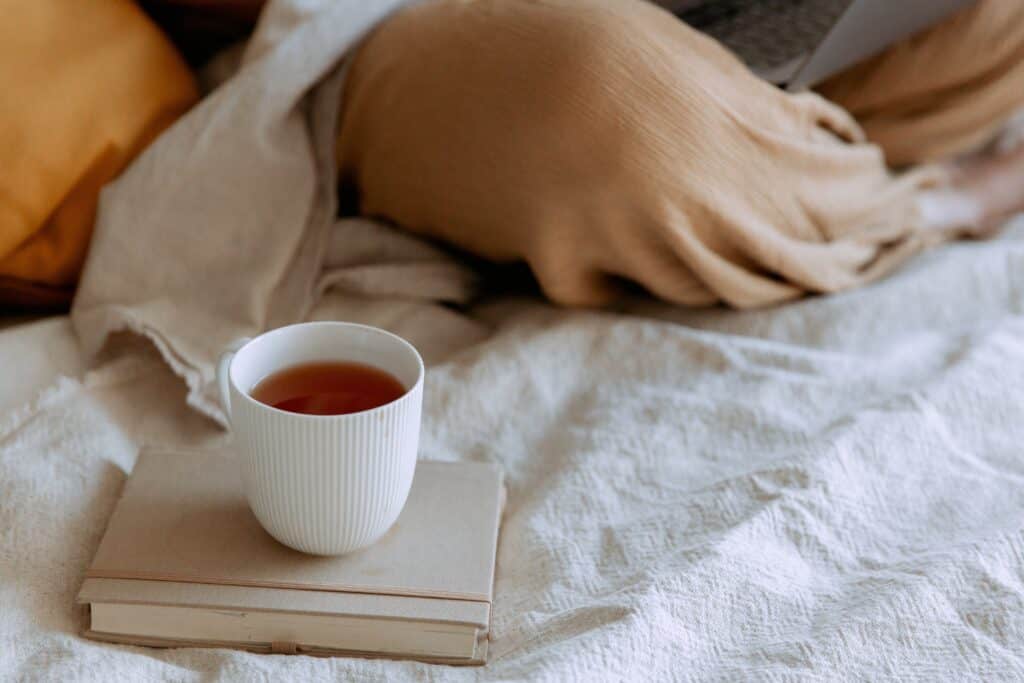 Create a Comfortable Sleep Environment
Make your bedroom conducive to sleep by keeping it dark, quiet, and cool.
Consider using blackout curtains, earplugs, a sleep mask, fans, or a white noise machine if needed.
Herbal Teas
Certain herbal teas can help to promote relaxation and better sleep. Consult with a healthcare professional before using any herbal remedies.
Some of these include chamomile, lavender, and valerian tea. You can also find blends of teas to promote sleep.
Aromatherapy
Some scents, such as lavender, are associated with relaxation and can promote better sleep. You can use essential oils such as lavender essential oil, clary sage, and others.  These can be used in an essential oil diffuser, or you can make a room spray. A lavender essential oil roll on is a great option to roll on to your wrists or neck to offer some calming support.
You can also find other products, for example a lavender sachet near your pillow.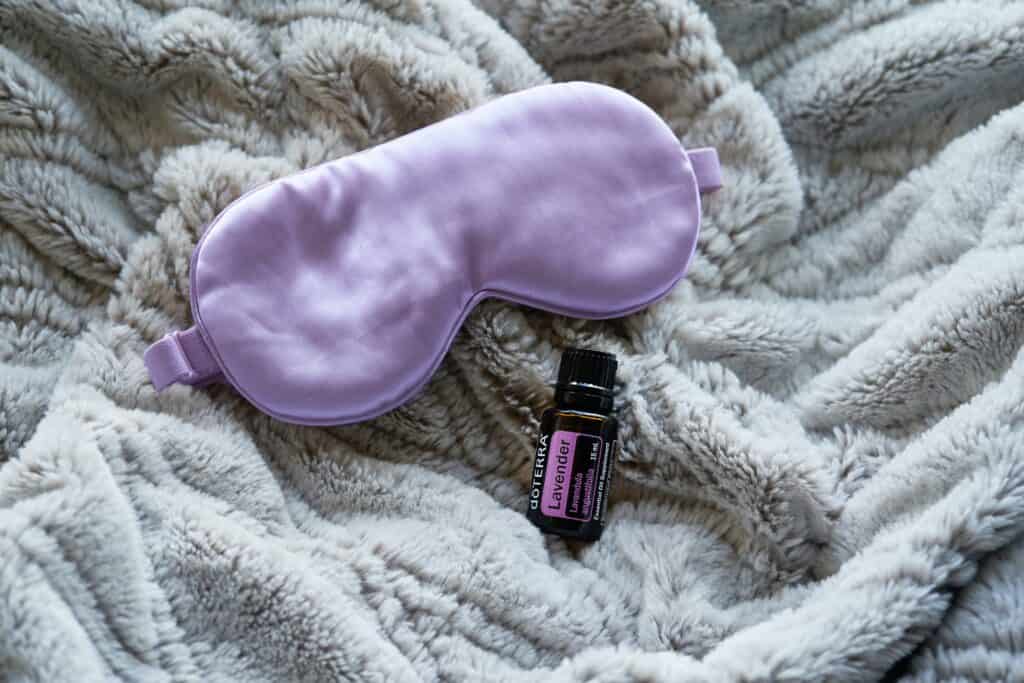 Use Magnesium
Magnesium is a great supplement or topical product to help with relaxation. There are magnesium lotions and magnesium oil (I am a fan of Ancient Minerals products).  You can use these before bed to help promote sleep. Another great combination is using magnesium flakes (or magnesium salt) in a hot bath.
You can also make your own DIY Magnesium Oil.
There are also a variety of magnesium supplements.  A favorite of mine is Mary Ruth's Extra Strength Nighttime Multimineral.
Mind Your Diet and Hydration
Avoid heavy meals, caffeine, and alcohol close to bedtime. These substances can disrupt your sleep. However, a light, healthy snack may be beneficial.
Exercise Regularly
Engaging in regular physical activity during the day can help you fall asleep faster and enjoy deeper sleep. Avoid more vigorous exercise close to bedtime.
Limit Daytime Naps
If you need to nap during the day, keep it short and not too close to bedtime.
Long naps or naps taken late in the day can interfere with nighttime sleep.
Manage Stress
Stress and anxiety can greatly impact your sleep. Practice relaxation techniques, such as meditation, progressive muscle relaxation, or journaling, to help manage stress.
Limit Liquids
Reduce your intake of fluids in the evening to minimize waking up to use the bathroom.
Expose Yourself to Natural Light
Exposure to natural light during the day helps regulate your body's internal clock and can improve your sleep quality.
Use Your Bed Only for Sleep
Avoid using your bed for work, watching TV, or other activities that are not related to sleep or intimacy. This helps strengthen the association between your bed and sleep.