DIY all natural toner for acne – an easy and effective acne toner recipe!
As someone who has lived with oily skin, I know the struggle of trying product after product to help with acne and having nothing work. It can be tough to find a good natural toner for acne.
I've made tons of homemade products for acne prone skin and several have worked great but this one is my all time favorite.
Using essential oils for acne has been the most effective and my skin has never looked better!
This is specifically a DIY toner for oily and acne prone skin but it works great for all skin types as well.
Caring For Oily Skin
 One of the reasons I became an esthetician was because I grew up hating my skin type.
I hated that I have naturally oily skin thus making me more susceptible to breakouts and excess oil, especially as a teenager.
I wanted to go to school to understand skin and how it works and to help others with skin issues.
I'm so glad I did because I not only learned how amazing skin actually is, I learned to LOVE my skin type!
See, those of us with oily skin are less likely to show early signs of aging because our skin is naturally more moisturized and, when properly taken care of, is actually more forgiving than dry skin.
Unfortunately, oily skin is not often taken care of correctly.
Many people with an oily/acne prone skin type will use extremely drying products to try and counteract the excess oil….which actually produces more oil because the skin is crying out for help from your brain.
I used to use those products for YEARS before I learned better, and now that I know how to treat my skin, it has never looked better. 
The same goes for those with dry skin, it's not only people with oily skin that suffer from acne, it's just more common.
I have been using this toner for almost a year now and I can honestly say it's better than any store bought toner I've ever used.
I rarely get breakouts and if I do it's usually because I've gotten lazy in my skin routine.
Every single time that happens, I go back to using this along with my homemade night serum and my skin bounces back beautifully.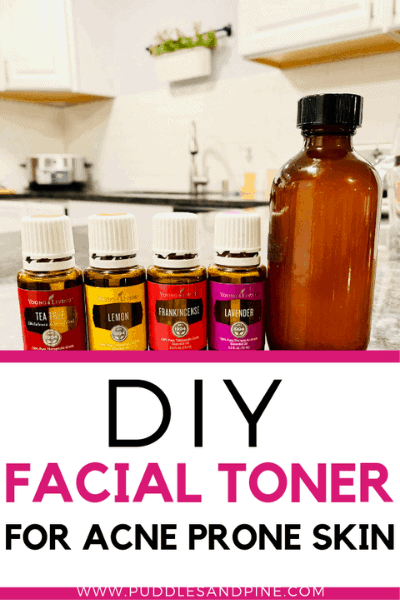 What's In This DIY Acne Facial Toner?
This toner uses specific essential oils for added benefits for those with oily and acne prone skin, but you could easily swap out other oils for different skin types if needed. 
Apple Cider Vinegar
Apple cider vinegar is awesome for regulating the ph level of your skin so it helps to balance your skin so it doesn't get too oily or too dry, which can happen easily using products created for oily skin.
ACV also contains substances such as acetic acid, which gives it antibacterial, anti-fungal and antiviral properties.
It also contains lactic acid, which is extremely effective against acne.
According to Healthline, in one study, 22 people applied lactic acid lotion to their faces twice a day for one year.
Most of them experienced a significant reduction in acne, while only two people experienced less than a 50% improvement Its antiseptic and antibacterial properties prevent acne and breakouts by keeping the skin pores free from bacteria.
Make sure you get only the best quality kind of ACV that contains the "mother", which is the cloudy stuff that sinks to the bottom of the bottle.
This substance contains the beneficial enzymes, bacteria, pectin and trace minerals.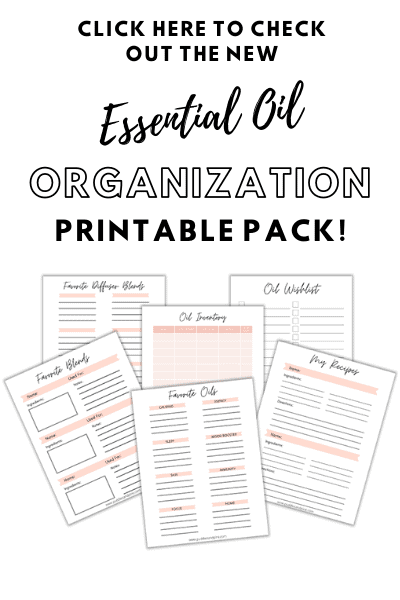 Witch Hazel
Witch hazel is a type of plant native to North America and it's bark and leaves are used to make a skin-healing astringent that's capable of naturally reducing acne, blisters, insect bites, poison ivy, inflammation and lot's more.
It's extremely versatile and since its strong antioxidant and astringent properties are perfect for killing bacteria that lives within skin's pores and stopping cellular damage, it's perfect for this toner.
Tea Tree Oil
Tea tree oil is absolutely amazing for treating acne because it is very antiseptic and antibacterial, which is why it is a pretty popular ingredient in skincare products created for acne prone skin.
I have had better luck with tea tree oil than I have with other acne fighting products bought in stores, if I have a breakout pop up I immediately go for this oil.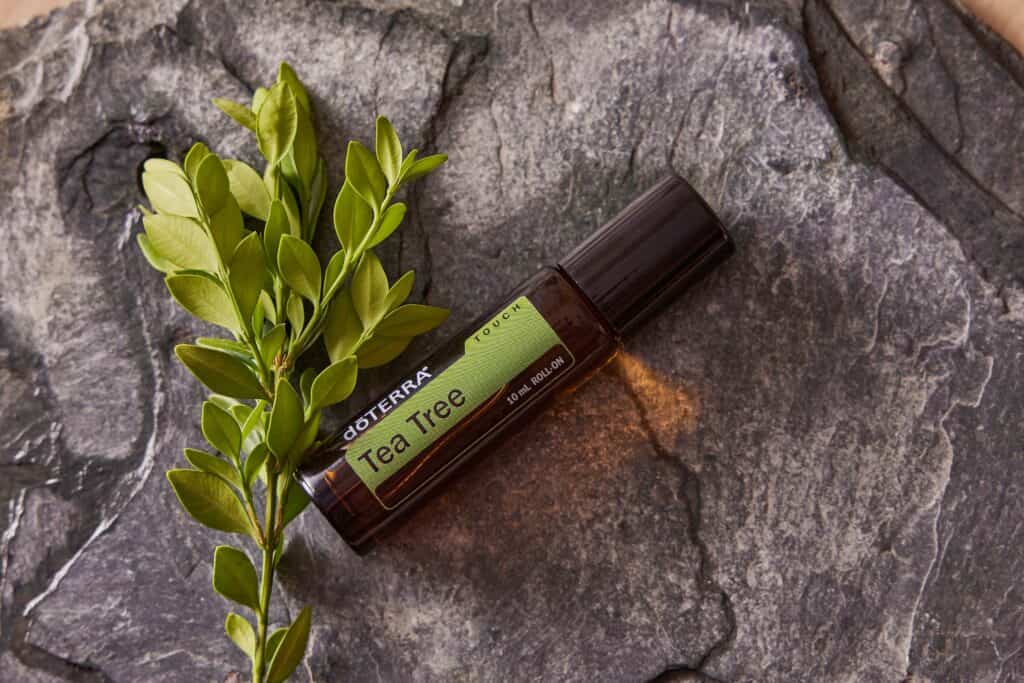 Lavender Oil
Lavender essential oil is extremely versatile and is great for your skin because it has astringent properties to help regulate sebum and oil but it is also very soothing, so it can help calm down any inflammation that acne tends to cause and calm down any redness in the skin.
Frankincense Oil
Frankincense oil has been used for thousands of years for it's amazing anti-aging properties and it's incredibly smoothing as well. This is definitely one of my favorite oils for skincare.
I add this oil to almost everything that touches my skin because I love it so much, it smells amazing and is very effective for wrinkle prevention (which is good to think about at any age) and it helps to breakdown excess sebum on the skin.
It's also great for fading past acne scars and hyperpigmentation which is a huge plus for every skin type.
Lemon Oil
Lemon essential oil is optional because it can cause photosensitivity when using it right before going out into the sun, meaning you are more susceptible to sunburn when it is on your face.
So I recommend using a sunscreen (which I would do anyways) before going outside.
I added lemon oil because it has a lightening effect on the skin which is effective for fading acne scars and it is also very cleansing and clarifying for the skin.
This post contains affiliate links.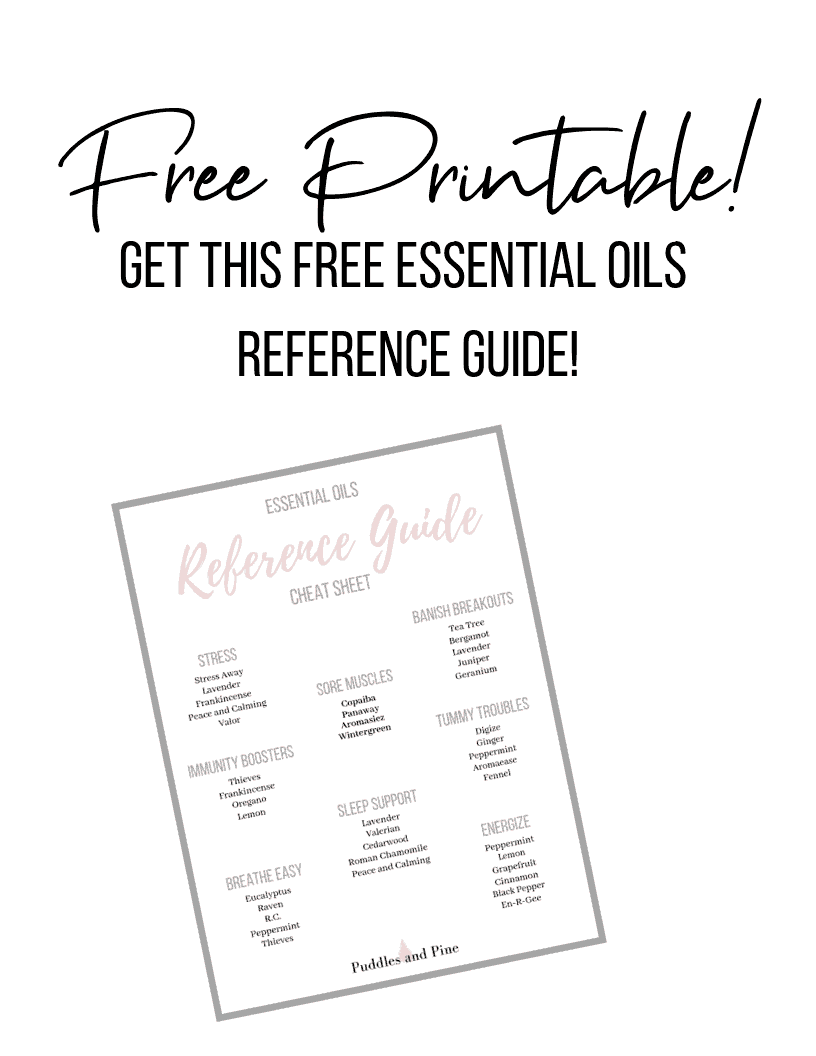 How to make this DIY toner for acne prone and oily skin
Ingredients
¼ cup Organic Apple Cider Vinegar
¼ cup Witch hazel
Distilled Water
 5 drops Tea tree oil
10 drops Frankincense oil
10 drops Lavender oil
5 drops Lemon oil (optional)
4 oz larger glass bottle with dropper (or larger)
To Make:
Pour witch hazel and apple cider vinegar into a measuring cup with a spout.
Pour into your glass bottle and fill the rest of the way with distilled water.
Add in whatever oils you want, the ones I used are listed above.
To use, just pour some of the toner on a cotton pad and apply to your face.
NOTE* lemon oil can cause photosensitivity in skin so if using lemon oil make sure to use a sunscreen before going out in the sun.
Don't have your own essential oils yet? Check out my post here that explains how and where to get them!
Enjoy!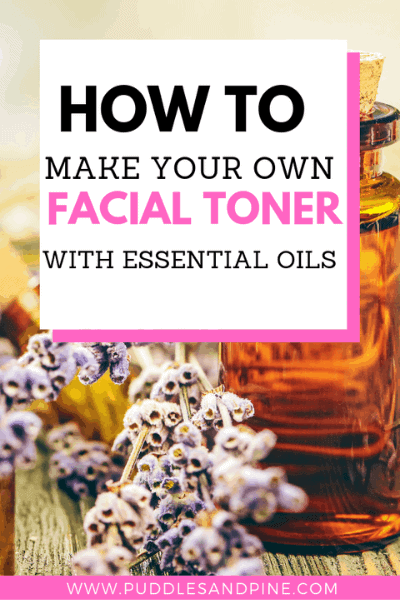 Related Beauty Articles
DIY Night Serum For All Skin Types
The Ultimate Guide To Making DIY Beauty Products
What To Use Essential Oils For (What Exactly Are Essential Oils?)
DIY Toner For Oily And Acne Prone Skin