Is sourdough bread actually good for you?   
I consider sourdough bread a comfort food, in fact one of my favorite things is hot buttered sourdough toast with my tea in the morning…so yummy!
Sourdough has gained popularity in recent years for it's numerous health benefits but it's nothing new. It's actually a very old and ancient method of making bread that happens to be delicious and healthier than some other methods. There are so many health benefits of homemade sourdough as opposed to other store bought breads that you will want to make the switch right away!
What Is Sourdough?
Sourdough is the oldest and most original form of leavened bread. It was being utilized in ancient civilizations and is still made today because of it's unique taste and benefits over commercial yeast.
 The magic in sourdough comes from it's long preparation. It is a bread made from the natural occurring yeast and bacteria in flour.
In traditional sourdough recipes, you'll find four ingredients: sourdough starter (which consists of flour and water), salt, water and flour.  There is no added yeast, no milk, no oils and no sweeteners.
   That signature taste of sourdough bread comes from the same bacteria that is found in yogurt and kefir, which has gotten a lot of attention for it's incredible health benefits. 
  That bacteria ferments the flour/water mixture when left to sit and creates lactic acid which increases the nutrient profile. These acids also give off carbon dioxide. The carbon dioxide is what will cause the bread to rise. When worked into a bread dough, the bubbles get trapped into the structure of the bread, and that is the little holes that you see. 
For more detailed info on sourdough bread, check out this article on why sourdough is one of the healthiest breads!
   These are just a few of the incredible benefits of sourdough:
During the long preparation process, the bacteria starts to pre-digest the starches, making the bread more easily digestible.
That same process also helps break down gluten, which may make this a bread that those with a gluten sensitivity can eat.
It's more nutritious! The bacteria in sourdough produces an enzyme called phytase, which works to dissolve phytic acid. Phytic acid is not something we want in our grains. It bonds to healthy minerals like phosphorous and magnesium, which prevents our bodies from absorbing them. 
sourdough has a low glycemic index and can help keep your blood sugar and insulin levels lower, making sourdough bread good for diabetes prevention.
It's better for your teeth! Phytic acid can also be very bad for your teeth, which is why people can't eat grains. But with the presence of the phytase enzyme in sourdough, this isn't an issue!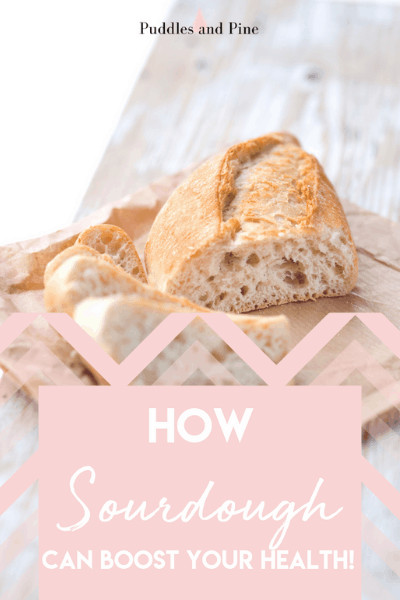 Don't Go Buy Just Any Sourdough
   Now this doesn't mean you can go to your local grocery store and pick up any loaf of bread labeled sourdough, because unfortunately not all sourdough is created equal. Most sourdough loaves sold in stores are flavored to give it that signature "sour" taste but were still made with commercial yeast and do not contain the benefits of true sourdough bread.
   Other store-bought sourdough breads might have used the right process, yet were not fermented long enough or only some of the flour was combined with the starter — which means the bread is not as nutritious as it could be.
How To Find True Sourdough Bread
   Because of this, one of the best ways to ensure you are getting the best and healthiest sourdough bread would be to get it from a reputable bakery, where you can ask about the fermentation process.
Or you can make it yourself, which requires patience and a little experimentation but it's so worth it and surprisingly easy.
I prefer to make homemade sourdough and I love to experiment with different flours and additives to suit my family's tastes. I recently added some fresh chopped rosemary to my sourdough and it was incredibly yummy!
   But If you don't want to make your bread at home, then these are the signs to look out for true sourdough in stores:
It should only contain a handful of ingredients (one of which NEEDS to be sourdough starter or enzymes). The main ingredients should only be flour, water, starter (or enzymes) and salt.
No yeast
No sweetener
And if you are shopping at a local bakery you can always ask them if their dough is fermented before baking for at least 4-6 hours.
My Choice Of Bread
   For my family, we try to eat only homemade sourdough or sprouted bread, since both are way easier on our digestive systems and I have felt considerably better overall since making the switch. My family loves them too! Be sure to check out the benefits of sprouted bread!
xoxo, Brianne
Related Articles:
The Best All Natural Vitamins And Supplements
An Honest Review Of Hum Vitamins
Why You Should Choose Sprouted Grains
How To Have A Healthy Home And What Can Make It Unhealthy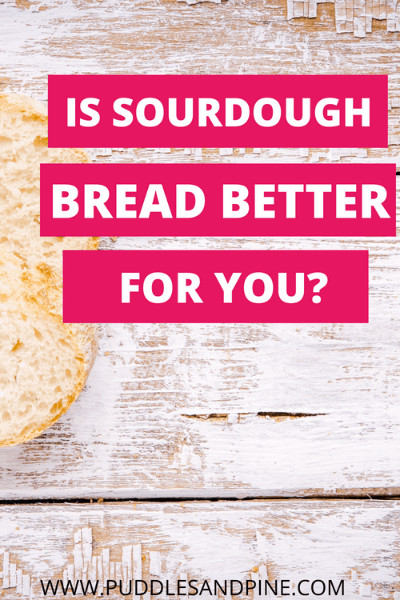 Is Sourdough Bread Healthy?